Avery Brewing Embraces American Craft Beer Week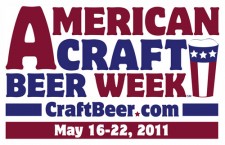 Five Events Planned in Celebration of American Beer Culture
Boulder, CO – Next week, craft beer lovers nationwide will attend events and raise glasses in celebration of American Craft Beer Week. Avery Brewing Company is bringing that party home to Colorado with a full lineup of five events scheduled from May 16th-22nd.
Event Lineup:
Homebrew & Bottle Collector Support Group
Monday, May 16th – 7PM – The Avery Tap Room – Free!
The Sisterhood of the Hop – Pink Boots Society Fundraiser
Tuesday, May 17th – 7PM – The Avery Tap Room – $10 Admission
The Society for the Pursuit of Hoppiness Barrel-Aged Beer Seminar & Tasting
Thursday, May 19th – 7:00PM – Avery Tap Room
$15 for Society members, $40 for new members to join
Dihos Dactylion Barrel-Aged Sour Ale Tapping
Friday, May 20th – 7:00PM – Avery Tap Room – $10/10oz pour
Cellar Day at the Avery Tap Room
Saturday, May 21st – All Day – Avery Tap Room – Individually Priced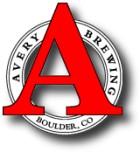 Participants at all five events will have the opportunity to sign the Declaration of Beer Independence, a document decreeing undying support of small, independent breweries dedicated to brewing artisinal beers.
Established in 1993, Avery Brewing Company has developed a reputation as being one of the most daring and visionary breweries in the nation. They are the brewers of Avery IPA, The Maharaja Imperial IPA, White Rascal Belgian Wheat Ale, Mephistopheles' Stout and eighteen other year-round and seasonal beers. Please go to www.averybrewing.com for more information on Avery beers.