FOGG-A-PALOOZA – A 4 Day Celebration Of San Diego Craft Beers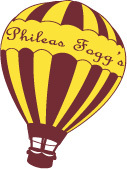 San Diego, CA – Celebrate the awesome array of San Diego Craft Beers during a 4 Day Event (Jun 2 through Jun 5) right in the heart of Sabre Springs – For 4 wonderfully imbibing days every single tap will be pouring San Diego Craft Beers.
We'll have a ton of exclusive San Diego beers on hand so when one keg blows we'll just tap another great San Diego brew. We'll also have some great specials on San Diego themed foods so you definitely won't go hungry either.
Each night we'll also have a San Diego based band/singer playing from 7pm and we also have some lead brewers from our local breweries for a "Meet the Brewer" feature each night.
As part of the event we will also have a commemorative glass and t-shirt available to help memorialize the event for our loyal customers.
Some of the great beers we already have lined up so far:
Ballast Point:
Victory At Sea
Abandon Ship
Sea Monster
Tongue Buckler
Sextant Oatmeal Stout on NITRO
Navigator Dopplebock
Sculpin
Sculpin on NITRO
Dorado
Stone Brewing:
Double Bastard
Highway 78
Imperial Russian Stout (Not yet released)
Stone IPA – Double Dry Hopped
Ruination IPA – Double Dry Hopped
Cali-Belgique IPA
Karl Strauss:
22nd Anniversary
Conquistador Dopplebock
American Craft Beer Week Rye IPA
(more to be announced)
Alesmith:
Speedway Stout
Nautical Nut Brown
Old Numbskull
Julian Hard Cider Co:
Julian Hard Cider
Mission Brewery:
Shipwrecked
Port Brewing/The Lost Abbey:
Mongo
5th yr Anniversary (not yet released)
Hot Rocks Lager
Lost Abbey 10 Commandments
Avant Garde
Pizza Port:
Port Truck Stout on NITRO
Hess Brewing:
This event will be the first official keg to be released by Hess Brewing and rumor has it that it will be their awesome Grazias Vienna Cream Ale on NITRO
Green Flash:
(to be announced)
Cask Conditioned ales will also be flowing throughout the event including a special one off cask conditioned ale exclusively for this event from Stone Brewing
Phileas Foggs
Sabre Springs Plaza – 11385 Poway Rd #100, San Diego, California 92128
Phone: (858) 486-4442
www.phileasfoggs.com – Facebook – Twitter