World Class Brewers Reunion At Pike Brewing May 21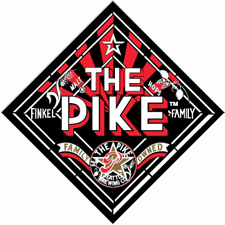 World Class Brewers Reunion at Pike Brewing Company to Celebrate Seattle Beer Week
Seattle, WA – Mingle with current and former Pike brewers and co-workers. Pike is proud to say our alums are brewing some of the best beers in the World! They will gather at Pike during Seattle Beer Week to shake hands and sign autographs for their beer crazed fans. Many of the brewers will be bringing a special brew for you to sample!
When: Saturday, May 21, 2011
Time: 2:00 – 5:00 PM
Location: Pike's Micro Brewery Museum 1415 1st Avenue Seattle, WA 98101
Phone: 206.622.6044
Come meet the brewers, taste their beers, and make history during Seattle Beer Week. $10 at the door for a 12-punch card
Some of you may remember a limited edition set of trading cards featuring Pike brewers. Original creator and former Pike brewer, Janelle Pritchard, has given us permission to recreate a 2011 Limited Edition Pike Trading Card set.
Available for $1.00 per card, come trade until you collect a whole set!
ATTENDING:
-Fal Allen with Anderson Valley Brewery, Boonville, California
-Dick Cantwell, Elysian Brewery, Seattle
-Drew Cluley, Big Time Brewery, Seattle
-Kevin Forhan, Ram Brewery, Seattle
-Frank Helderman, Terminal Gravity Brewery, Enterprise,Oregon
-Bill Jenkins, Elliott Bay Brewing Company, Seattle
-Shawn Loring, Lazy Boy Brewing Company, Edmonds
-Skip Madsen: American Brewing Company, Everett
-Dean Mochizuki, Pike Brewing Co, Seattle
-Abil Bradshaw, Pike Brewing Co, Seattle
-Jason Parker, Derby Distilling Co., Seattle
-Dean Priebe: Icicle Brewery, Leavenworth
-Janelle Pritchard, not currently affiliated
-Larry Rock, Sales Rep for Pike's distributor, Click, Seattle
and
-The Pike Brewery Team, Seattle: Jan Balcom, Meg Bragg, Art Dixon, Mike Fagerness, Steve French, Adam Korby, Adam Palmer, Kelly Wiese
Proceeds will benefit The Pink Boots Society®.
Don't miss this rare opportunity!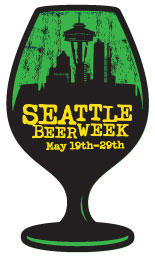 A Little History: Washington State enacted Prohibition in 1916, four years before the entire country went dry. Put out of business were family owned breweries that brewed a wide variety of beers including Weiss-bier, Porter, Ale, and even a Walla Walla "Klosterbier," brewed under license from the famous Andecks Monastery in Bavaria. A few breweries opened, or re-opened, in 1933,but almost all of them brewed mostly light lager beer. One company, Seattle Brewing and Malting, that brewed Rainier, acquired most of the competitors, and only Rainier and Olympia remained in business by the time the first Washington State microbrewery opened in 1982. Of the first two microbreweries, one is now owned by the World's biggest brewer (from Brazil), and the other has gone out of business. So, too, have Rainier and Olympia, although these brands are now brewed by the World's second largest brewer, headquartered in South Africa.
Of the local breweries that operated at the time of Pike's founding, only Hales and Big Time remain. Fortunately, they have since been joined by more than 100 other Washington State breweries. Washington, along with its Oregon neighbor, now boasts the highest per capita consumption of craft beers in the country. Together we sell more IPA than any other place on the planet, including England where that style originated.
Many of the finest brewers in Washington got their start at Pike. Others were influenced by the styles, like IPA. Pike was among the first breweries to brew IPA in modern times.
What event could better celebrate Seattle Beer Week than one that features the beers and brewers that are alumni of our company? We have invited about 20 brewers to join us for a unique tasting. Each brewer has selected one of their brewery's finest beers to pour.