Thoughts on Mikkeller DTLA Closure and BeerAdvocate Untappd Merger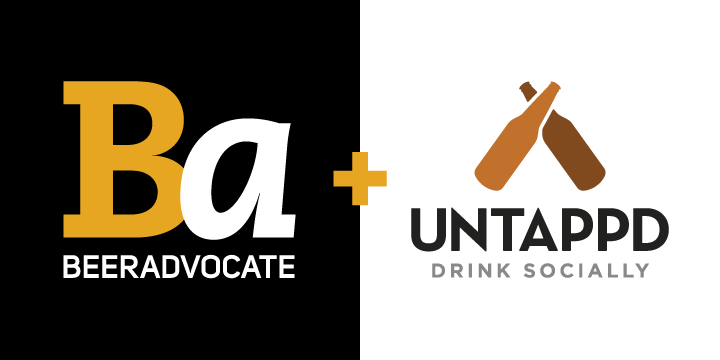 Yesterday (February 24, 2020), we were bombarded with two big pieces of beer news. Beer ratings mainstay BeerAdvocate sold to Untappd (to put it simply) and Mikkeller DTLA (Downtown Los Angeles) has closed its doors. I'd like to share my thoughts and commentary on both very significant items.
BeerAdvocate Merges with Untappd
15 years ago, before Facebook and Instagram were the hot platforms to chat about beer, trade beer and geek out about beer, there were really two places geeks would congregate online: BeerAdvocate.com and RateBeer.com. Both sites hosted message boards and a ratings database, and for the most part,members were on one side of the fence or another. The amount of web traffic BeerAdvocate appeared to have always seemed much larger than RateBeer, and was largely funded by their print magazine and advertisers. Much like all the other print beer magazines, BeerAdvocates magazine went from quarterly to extinct like All About Beer and DraftMag.
In recent years, the Alström brothers, the founders of BeerAdvocate have smoothed out their rough edges that were found to be a little off-putting by those who engaged with them online, and we became friends and industry allies. With their print magazine going away, folks migrating to Facebook and Untappd, as well as rumors of overdue freelancer and festival bills, I was fearful a big move would have to be made much like RateBeer's sale to ZX Ventures in order to keep the brand alive. Of all the possibilities, BeerAdvocate selling/merging with Untappd is a wonderful next chapter for them.
Questions that remain to be answered: Will the database formats merge or does one retire in favor of another? Can Untappd tie in BeerAdvocate's message board into the app? Do they change their name to reflect one entity? We wish the BeerAdvocate family nothing but the best in this new venture.
Mikkeller DTLA Abruptly Closes
Three years ago today, our friend and LA beer writer Jeff Prosser reported on the construction of the soon to open Mikkeller DTLA pub set to open in downtown LA. Those in Los Angeles know, it's never an easy task to open something in this very busy city for various reasons including bureaucratic red tape.
None the less, Mikkeller DTLA opened up, and much like Mikkeller Bar in San Francisco, the Los Angeles location had premium pricing on glasses of beer, half of which is brewed 200 miles away in San Diego. From a customer perspective, when you factor in high rent ($3,000 ish for an apartment in the immediate area), paid street parking and $10 – 15 for a glass of beer, it just wasn't a great proposition to frequently visit this spot. They had some wonderful in house smoked food, I enjoyed my few visits, but I did notice the place was only half full at best and dead empty the other times. The staff was always nice and the represented craft beer well.
Yesterday, a staff-wide email from Operating Partner Chuck Stilphen leaked out, stating the operation never broke even, he drained his own personal finances to keep the business going and that a recent lawsuit was the final straw for deciding to close the door. We aren't clear on what the lawsuit is about, there are rumors floating around on various beer groups within Facebook and Reddit. I'll leave leave them there.
Going out to a gastropub in Los Angeles regularly is a pricey venture. While Mikkeller was on the higher end of the pricing scale and they insanely marked up special out of town beer drops, they weren't far from the expensive norm here in LA. Taking yourself and a date to a craft beer bar or gastropub will run you about $85 including tip if you both only have two drinks for lunch. You are looking closer to $100 for dinner. I can't speak for everyone's financial situation or how one values their income, but dropping $100 for burgers and beer is something I would save for a special occasion and not something I would do weekly. Couple that with being in the most expensive area in LA and it's a no-brainer that this place couldn't drive enough foot traffic.
Questions I'd like to throw out to readers: Can craft beer enthusiasts support premium pricing akin to wine in any market? What does the name Mikkeller mean to a casual millennial looking to grab a beer and bite to eat? For those who know LA, would this concept have worked on the West side?