How Will San Diego Receive The Addition of Mikkeller SD?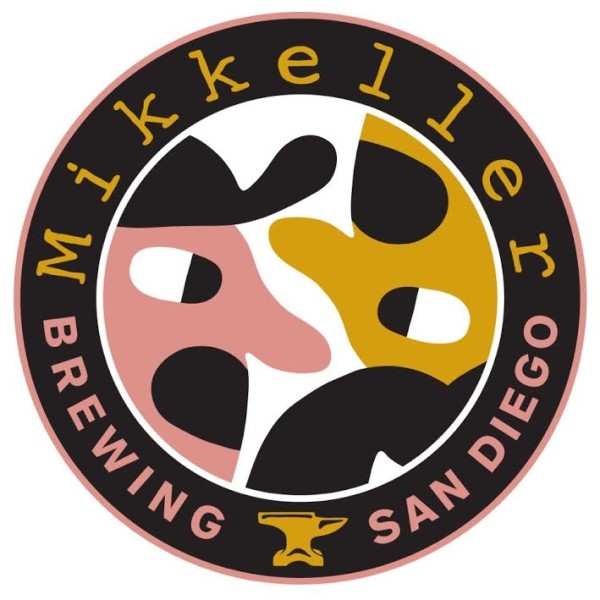 For those living under a rock, Mikkeller is a brand of beer that came on to the scene in 2006, which is gypsy brewed at various European breweries under the watch of namesake Mikkel Borg Bjergsø.  Mikkeller has seen great success in having their products imported into the United States over the years, and have targeted the high end or premium craft beer market.  Probably their most famous products to date is their Beer Geek Series, in particular their Beer Geek Brunch Weasel, which is a stout that  incorporates the rare kopi luwak coffee. Many craft beer drinkers with money to spare are drawn to Mikkeller beers due to the creative labels and flavor profiles.  For those very same reasons some people are turned off by these products. Generally speaking Mikkeller beers are very good based on widely respected rating sites, however there are some beers that have been costly misses. Either way, Mikkeller has made a great impact on the craft beer world in a short amount of time.
Earlier this year, AleSmith Brewing announced plans to move to a shiny new facility, which would allow for more production and a larger, more comfy tasting room.  Shortly after that, we broke the news that the brewery on Cabbot Drive would be occupied in a joint venture with famous gypsy brewer Mikkeller.  This is highly interesting to me for several reasons that I will go into.
According to the press release put out by AleSmith Brewing and Mikkeller Brewing, this wasn't a sale of the old AleSmith brew house, but rather a partnership in which AleSmith would move out of the facility and Mikkeller San Diego would move into this facility.  AleSmith will be overseeing operations and long time senior brewer Bill Batten will be staying at the Cabbot Drive facility to brew the Mikkeller beer, as he knows that brew house better than anyone.  We reached out to Mikkeller to clarify a few things regarding this new partnership.
Danny: Will some or all of the flagship Mikkeller beers be brewed/bottled/distributed in San Diego?
​
Mikkeller: Mikkeller SD is in essence a new brand. But we will brew versions of the original beers in San Diego. I can't promise that it will be all, but I can see a few of them happening soon.

Danny: Will pricing stay the same as the imported products?

Mikkeller: Pricing has not been decided yet. We will price it from the cost, so I expect a little lower than the imported.​

Danny: Will Mikkeller Beer cease distribution of the imported products out of San Diego so there aren't two sets of Mikkeller products on the market?

Mikkeller: The products will be different and branded differently, but we hope that most of the beer will be for the Californian market. We have not decided completely on the approach if that doesn't happen. Could be US, Europe or Asia.
With all that said, it will be interesting to see how Mikkeller SD will be received by the proud, fickle, savvy craft beer consumers of San Diego.  I certainly cannot speak for a large city, but I do know there are over 100 craft breweries to date, there are some amazing beers very reasonably priced coming from Stone, Pizza Port AleSmith, Ballast Point, Green Flash, and so on, that come in way under Mikkeller's current price points. In the premium space, it will be interesting to see how Mikkeller SD's expensive products do up against Lost Abbey, Toolbox, Council, Modern Times and their own American cousin AleSmith.
As a spectator and consumer, it's my hope that Mikkeller San Diego gets assimilated in the neighborhood of high quality, reasonably priced beers.