Snake River Snags 7 Medals At The Mountain Brewers Festival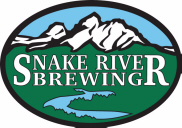 Yep!  That's right… Snake River Brewing brought home an unprecedented SEVEN medals for brewing excellence from the North American Brewers Associations Mountain Brewers Festival held in Idaho Falls, Idaho.
The Mountain Brewers Festival is the second largest publicly attended beer-competition in the USA with over 1,300 beers entered in 73 beer-style categories.  For complete results from the competition, click on this link to go to the North American Brewers Association website.
Snake River Brewing won the following awards:
GOLD MEDALS
* Snake River Lager – Vienna Style Lager
* Indian Paintbrush Pilsner – German Style Pilsner
* Le Serpent – Flanders Style Brown Ale
SILVER MEDALS
* Cold Smoke Porter – Smoke Flavored Beer
* Rolling Thunder Dortmunder – Dortmunder/Export
BRONZE MEDALS
* McBreezley's Brown Ale – American Brown Ale
* Tripel Black Diamond – Tripel Style Belgian Ale
"We were hoping to do well, as this festival is virtually in our back yard just over the hill in Idaho Falls" stated SRB Brew Master, Cory Buenning. "We entered a few of our standard and seasonal brews, but really put an emphasis on our small-batch beers which have either been aged for longer periods of time or simply made in lesser quantities."
Congratulations to the SRB Brew-Crew in their dominating performance in Idaho Falls and good luck at future festivals this summer. Also, check out the BREWERS BLOG to get the word straight from the brewers mouths.