Nominate The Best Craft Beer of 2010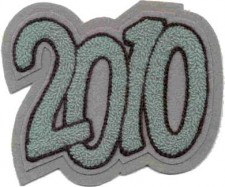 Here is a running list of the best craft beers of 2010 for nomination in our Best Craft Beer 2010 Poll.  Poll will begin at the end of December 2010. The criteria is as follows, please make suggestions if you feel one should be made:
The beer made it's bottled or tap debut in 2010. Might have been piloted on tap in 2009, but not really produced for consumption until 2010.
PLEASE POST YOUR NOMINATIONS IN THE COMMENT SECTION – This is a running list, so as you recommend it, we will add it.
Abita Save or Shores
Alesmith Decadence 2010 Old Ale
Allagash Victor Francenstein
Avery Quinquepartite
Bell's 25th Anniversary Ale
Bootleggers Knuckle Sandwich
Cigar City – most comments win
Clown Shoes Beer Pecan Pie Porter
Deschutes Hop in the Dark CDA
Dog Fish Head Bitches Brew
Eagle Rock Red Velvet
Firestone 14
Foothills Barrel Aged Sexual Chocolate
Founders Nemesis 2010
Goose Island Bourbon County Stout Rare
GrandTeton Black Trout
Green Flash Silva Stout
Hangar 24 Double IPA
Karl Strauss Parrot in a Palm Tree
Lagunitas Lil Sumpin Wild Ale
Lost Abbey Framboise de Amorosa
Lukcy Basartd Ale
Marin Nor Cal IPA
Maui Brewing Mana Wheat
New Belgium Lips of Faith Imperial Berliner Weiss
New Glarus Unplugged Abt
Odell Mountain Standard Double Black IPA
Odonata Saison
Ommegang Zuur
Oskar Blues GUBNA
Short's The Liberator
Sierra Nevada Tumbler
Speakeasy The Don
Stone/Dogfish/Victory Saison Du Buff
SweetWater  Border Hopper
The Bruery Oude Tart
Upright Brewing – Untitled Clash Inspired Beer