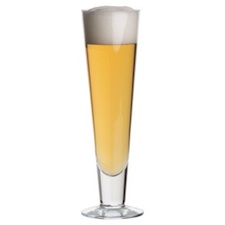 If you are like us, you might be putting aside the barley wines and imperial stouts, in favor of pale lagers, saisons, wheat ales and what some breweries call Summer Ale or Summer Beer.  We would like to know your opinion, what is hands down The Best Summer Beer for Summer 2010?  Below are many choices that we have come up with, however WE KNOW WE MISSED A FEW, SO PLEASE WRITE IN A VOTE in the comments section below. Poll Ends June 9th, 2010 at 5PM PDT!
Here are some tips for participating in this poll:
As mentioned, we know there are beers missing. This is not intentional. You can WRITE IN A VOTE in the comments section below.
Contact Us via Our Contact Page if you are having trouble selecting a beer from our list.
If you feel a deserving beer is falling behind, spread the word on your Facebook or Twitter.
Voice your support or disapproval for beers in the lead or beers trailing behind. Be nice, it's beer we are dealing with here.
Best Summer Beer?
Ninkasi Radiant Summer Ale (25%, 357 Votes)
New Glarus Dancing Man Wheat (20%, 290 Votes)
Kona Brewing Wailua Wheat (12%, 179 Votes)
Victory Sunrise Weissbier (9%, 126 Votes)
Saint Arnold Summer Pils (6%, 84 Votes)
Deschutes Twilight Ale (4%, 58 Votes)
Saison Dupont (3%, 41 Votes)
SweetWater Sch'Wheat (3%, 39 Votes)
Karl Strauss Pin Tale Pale Ale (2%, 34 Votes)
Sierra Nevada Summerfest (2%, 31 Votes)
Southern Tier Hop Sun (2%, 25 Votes)
Full Sail LTD 03 (2%, 25 Votes)
New Belgium Skinny Dip (2%, 25 Votes)
Troegs Sunshine Pils (2%, 22 Votes)
Alesmith Summer Yulesmith (1%, 20 Votes)
Goose Island Summertime (1%, 19 Votes)
The Bruery Tradewinds Tripel (1%, 14 Votes)
Great Lakes Holy Moses White Ale (1%, 11 Votes)
Boulevard ZŌN (1%, 9 Votes)
Firestone Walker Solace (1%, 8 Votes)
Flying Fish Farmhouse Summer Ale (0%, 6 Votes)
Anchor Summer Beer (0%, 6 Votes)
Brooklyn Summer Ale (0%, 3 Votes)
Elysian Loser (0%, 3 Votes)
Wachusett Summer Ale (0%, 3 Votes)
Harpoon Sumer Beer (0%, 3 Votes)
Total Voters: 1,441
Loading ...