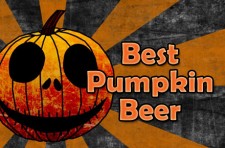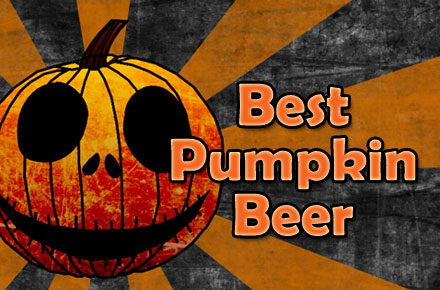 You might've noticed by now, your favorite beer retailer has tons of beers to celebrate the autumn.  One style that's taking over the shelves is Pumpkin Beer.  So, we want to know from you, what is the Best Pumpkin Beer? Pick from a list of over 25 Punkin Beers.  Hopefully this poll interests you in some new beers you've never heard of. The  poll Ends October 28, 2011 at 5PM PDT.
 The Rules
One vote allowed per person. You can spread the word through Facebook, Twitter and Email all you want to help your beer win.

Should your beer not be on the list, you can write in a vote using the comment section below.  If a beer gets many write ins. We will add it to the poll with the proper tally.

If you need help, please use the contact form, don't make a racket in the comment section. We'll straighten it out.

A complaint in the comment section doesn't count as a vote.

Please don't cheat.
Click here to Like Us On Facebook – Click here to Follow Us On Twitter
Best Pumpkin Beer?
Weyerbacher Imperial Pumpkin Ale (21%, 601 Votes)
Schlafly Pumpkin Ale (18%, 491 Votes)
Southern Tier Pumking (15%, 410 Votes)
Dogfish Head Punkin' Ale (8%, 229 Votes)
Saint Arnold Pumpkinator (6%, 160 Votes)
Uinta Oak Jacked Imperial Pumpkin Ale (4%, 107 Votes)
Shipyard Pumpkin Ale (3%, 84 Votes)
Elysian Dark O' The Moon Pumpkin Stout (3%, 72 Votes)
Shipyard Pugley's Series Smashed Pumpkin (2%, 60 Votes)
Bootlegger's Pumpkin Ale (2%, 57 Votes)
Jolly Pumpkin La Parcela No. 1 Pumpkin Ale (2%, 57 Votes)
New Belgium Lips of Faith Kick (2%, 50 Votes)
Midnight Sun T.R.E.A.T. (2%, 44 Votes)
Smuttynose Pumpkin (1%, 41 Votes)
Brooklyn Post Road Pumpkin Ale (1%, 37 Votes)
Cigar City Good Gourd Imperial Pumpkin Ale (1%, 34 Votes)
Flying Dog The Fear Imperial Pumpkin (1%, 34 Votes)
Fegley's BrewWorks Devious Imperial Pumpkin Ale (1%, 32 Votes)
Hoppin' Frog Hollow Double Pumpkin Ale (1%, 32 Votes)
Buffalo Bill's Pumpkin Ale (1%, 31 Votes)
Kern River Pumpkin Ale (1%, 24 Votes)
Southampton Pumpkin Ale (1%, 22 Votes)
TAPS Punkin (1%, 20 Votes)
Cape Ann Fisherman's Pumpkin Stout (1%, 19 Votes)
Iron Hill The Great Imperial Pumpkin Ale (1%, 19 Votes)
Four Peaks Pumpkin Porter (1%, 14 Votes)
Tommy Knockers Small Patch Pumpkin (0%, 9 Votes)
Wachusett Imperial Pumpkin (0%, 8 Votes)
Total Voters: 2,797
Loading ...