Click, Learn, Drink: New App BeerPic Helps Choose The Right Brew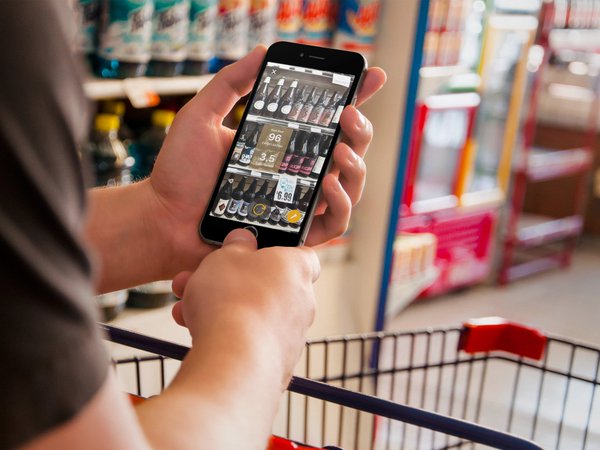 Every craft beer fan has been there – staring at a shelf of suds, desperately trying to decide which bottles to buy.
With the number of craft breweries in the US skyrocketing over 4,000, it doesn't matter if one is a newbie or sipped Pete's Wicked Ale in the 90s: it's impossible to know every brand, brewery, and beer out there. With all the choices available, it's tough to choose the right brew and way too easy to pick a loser that goes right down the drain, along with one's hard-earned dough.
Well, the whole process just got a bit smarter, thanks to BeerPic, a new iOS app that makes a world of beer knowledge easily accessible to craft beer fans through their smartphones.
The app – a collaboration with renowned beer rating site RateBeer – makes picking a brew simple. First, use a smart phone camera to scan a beer bottle or can. BeerPic's unique image recognition software identifies the label, and in a few seconds, shares the brew's RateBeer and user ratings, which hover over the beer label using augmented reality. The technology also unlocks opportunities to see even more key information, such as color, flavor, and beers that are similar.
All of this easily-attainable information arms craft beer drinkers with the knowledge they need to make informed choices at the register.
"It doesn't matter if you're new to craft beer or a connoisseur – it's really tough to keep up with the number of incredible breweries and beers popping up," said BeerPic founder Alon Rotem. "This tool is a fun and easy way to quickly evaluate the wide variety choices available in any store, and pick the beer that you'll enjoy most. It's like having a beer expert in your pocket at all times."
While RateBeer provided its robust database of information on 90,000 craft brews, BeerPic users can build on the info bank by adding their own images and ratings using a simple slider tool.
"There really is a craft beer for everyone. The key is figuring out which one is right for you – and avoiding buying something at a premium price that goes down the drain," said Joe Tucker, executive director of RateBeer. "For years, RateBeer has collected information to help craft beer people, and now BeerPic's innovation makes it ridiculously easy to access it. Just point a phone camera, and boom, the ratings pop up. The first time I saw this technology, I was totally blown away. I've never seen anything like it, and as far as I'm concerned, smart phones have never been smarter."
The BeerPic app was officially unveiled in January 2016 at the RateBeer Best festival in Santa Rosa, California, and while technology continues to be perfected, it already has thousands of active users. It is currently available for free in the iTunes store; an Android version is in the works. BeerPic is also on Twitter (@beerpicapp) and Facebook (facebook.com/beerpicapp),
"We invite all craft beer drinkers and those interested in becoming craft beer drinkers to give BeerPic a try," said Rotem, adding that he hopes first generation users will provide feedback on the app. "Let it help find the right brew for you."
This is a sponsored post brought to you by BeerPicApp.  If you would like to share your beer related event or product with our large, growing, beer thirsty audience, please contact The Full Pint by clicking HERE.