The 2nd Annual Knoxville Brewfest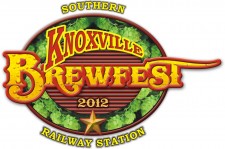 The 2nd Annual Knoxville Brewfest will be held Saturday, June 23, 2012 in downtown Knoxville, Tennessee, from 4:00-8:00 p.m.
We'll be celebrating great beers. Beers, Breweries and Beer enthusiasts from the region will gather on a Summer afternoon for a sampling of fresh beers of all colors, styles and tastes.
Knoxville Brewfest will be held outdoors at the historic Southern Railway Terminal at 306 Depot Avenue, Knoxville, Tennessee.
Admission: Advance tickets: $38. Tickets may be purchased on line, or at the Bearden Beer Market. Beer tasting is included in price. We encourage booking your tickets before the event. Only 1,500 tickets will be sold. We expect to sell out. Please buy your tickets early. Festival goers will receive a sampling glass and program with a map of beer locations.
ALL net proceeds of the Fest benefit Cure Duchenne.
These brewers and beers will be ready for tasting at Knoxville Brewfest 2012. Many of the brewers will be bringing two or more styles of beers.
Abita – Alcoa Brewing – Atlanta – Atwater – Ayinger – BBC Bitburger – Blackstone – Boulder – Brooklyn – Caldera Calf Killer – Catawba – Chattanooga – Cottonwood – Craggie Crispin – Depot St. – Duck Rabbit – Estrella – Flying Dog Foothills – French Broad – Ft. Collins – Fullers – Goose island Green Flash – Hap and Harry's – Harpoon – Highland – Hite Hoegarden – Homebrewers – Jackalope – Kostritzer Kronenberg – Lazy Magnolia – Left Hand – Lost Coast Magic Hat – Marble – Misc high Gravs/Belgians/Lambics Modelo – Morlein – Murphys – Napa Smith – New Belgium Newcastle – North Coast – Obolon – Oliver – Orion – Paulaner Peroni – Pilsner Urquell – Point – Rogue – Sam Adams Sam Smith – Shiner – Shmaltz – Shock Top – Sierra Sir Perry/Blackthorne – Smoky Mountain Brewery – Spaten Sprecher – Stella – Stone – Stoudts – Strongbow – Sweetwater Thomas Creek – Unibroue – Warsteiner – Weihenstephaner Wells BB – Woodchuck – Woodruff – Yazoo – Yeungling Young's
(This list is subject to change as we get closer to Knoxville Brewfest 2012)
www.knoxvillebrewfest.com – @Knoxbrewfest – Facebook