Support Hungry Monk, Support Whole Planet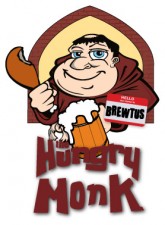 Chandler, AZ – As strong supporter of community programs and charitable causes, the Hungry Monk announced this week their efforts to support the Whole Planet Foundation. For the entire week of March 5-11, 2012, the Hungry Monk will donate a percentage of their sales to benefit the Whole Planet Foundation.
"The work that the Whole Planet Foundation is doing to support and encourage the global entrepreneurial spirit is admirable and we're honored to have the opportunity to support this worthy cause," said Hungry Monk proprietor Jim Lolli.
In addition to the Hungry Monk's efforts, community members are encouraged to attend the Local Lilly St. Pat's Street Festival, March 17, 2012 from 11 a.m. – 2 p.m. This event will be held in the parking lot outside of Whole Foods Market, 2955 W. Ray Road, Chandler, AZ. This is a free event in celebration of the spring season and green living. Vendors will be on hand selling food, drink and merchandise to benefit the Foundation. Also, families will enjoy live music, kid friendly activities and a St. Patty's themed photo booth. For more information visit locallilly.com/stpats/.
About Whole Planet Foundation
Launched in 2005 by Whole Foods Market, the Whole Planet Foundation set out to combat poverty in rural communities around the world. The Foundation is a private, nonprofit organization that provides grants to microfinance institutions in Latin America, Africa and Asia. Those institutions offer microenterprise loan programs, training and other financial services to the countries self-employed poor. For more information about Whole Planet Foundation, visit www.wholeplanetfoundation.org.
About the Hungry Monk
The Hungry Monk is a sports-themed, family friendly pub in Chandler offering an expansive range of craft beers with 28 varieties on tap, a menu packed with pub-style sandwiches, burgers, salads and the house specialty wings. The Hungry Monk has quickly grown a loyal following of food and sports fanatics with its food, drinks, charm and by broadcasting current sporting events on 18 HD flat panel televisions. The Hungry Monk is located at 1760 W. Chandler Blvd, Chandler, AZ 85224 and is open daily from 10:30 a.m.-1 a.m. Visit the Hungry Monk online at www.hungrymonkaz.com or like on Facebook at www.facebook.com/thehungrymonk.