SanTan Wheelie Jam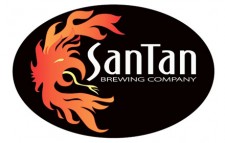 Bike and Beer Festival Celebrates Valley Bike Month with Entertainment, Games, a Parade and a Super Picnic.
Phoenix, AZ – The second annual SanTan Wheelie Jam Super Picnic is set to roll through the streets of Phoenix on Saturday, April 28, 2012 from 10 a.m. – 6 p.m. at the Steele Indian School Park, 300 East Indian School Road, Phoenix, AZ.
Event partners, SanTan Brewing Company and Tempe Bicycle Action Group are working in collaboration with WE-CYCLE-USA and the Rusty Spoke to host the largest bike friendly event that Arizona has ever seen. The SanTan Wheelie Jam Super Picnic will feature live entertainment from local bands, games, food and drinks.
The Super Picnic portion of the SanTan Wheelie Jam is a new addition this year, featuring the Valley's best sandwich vendors dishing out their most delicious picnic delights. To wash it all down, SanTan Brewing Company will be on hand pouring their craft beer for the 21 and over crowd. All proceeds from the sale of beer will benefit Phoenix groups like Rusty Spoke and AZ Bike Polo, so indulge responsibly.
April is Bike Month in the Valley, so in celebration this annual day of cycling and play will bring together riders of all ages and skills level while benefiting non-profit cycling groups in the Phoenix metro area. The community is encouraged to come out, enjoy the beautiful spring weather and to help make Phoenix the most bicycle friendly city in the United States.
The SanTan Wheelie Jam Super Picnic kicks off with a 3-mile family ride and parade around Steele Indian School Park. The ride is perfect for parents with young kids and people of all ages who are new to cycling. Participants should arrive at the parking lot north of 3rd Street and Indian School Road by 10 a.m. for the 3-mile ride and parade.
Participants are encouraged to ride their bicycles to the event or transport their bikes aboard the Valley Metro Light Rail and get off at the Central Ave and Campbell Ave or Central Ave and Indian School Road stations.
All paths lead to an action packed festival with live entertainment, bike demos, games, a super picnic, craft beer and much more cycling-themed fun. Event admission is priced at $5 per person. Presale tickets can be purchased at valley Sports Chalet locations or online at www.santanwheeliejam.com. The first 500 tickets sold come with a free raffle ticket for a chance to win a brand new bike and a commemorative event t-shirt. Raffle tickets will be sold for an additional $5 on the day of the event.
The entertainment lineup includes the local band Sister Cities performing from noon- 1 p.m. Then, Static Confuzion will take the stage until 2:15 p.m. followed by Snake, Snake, Snakes from 2:30-3:30 p.m. The last two acts include Dry River Yacht Club from 3:45-4:45 p.m. and Future Loves Past wrapping things up from 5-6 p.m.
Local bike shops and bike manufacturers will be on hand showcasing their rides for spring including Global Bikes of Chandler, Slippery Pig of Phoenix and State Bicycle Co. Patrons will enjoy a wide variety of bike themed games and activities including the SanTan Wheelie competition, bike polo, roller racing, bike demos, a custom bike show, a foot down slow ride and a bike rodeo with helmets and games for the kids.
For more info visit www.santanwheeliejam.com