Shmaltz Brewing New York City Beer Week Events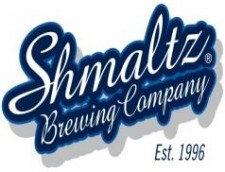 Are you going to be in or near NYC during February 22- March 3? If so, you're in luck –– if not, it may be time to plan a trip for an amazing lineup of fun! This year, the New York City Brewers Guild hosts NYC Beer Week for the first time, and trust us, we're going BIG.
Our fearless Shmaltz leader, Jeremy Cowan, also acts as President of the New York City Brewers Guild, so we are extra ready to rock out during the celebration of all things craft beer in this great city.
Whether you plan to tag along for a few, Pre-Beer Week chuckles with Eugene Mirman on February 21st, join us for a delicious beer pairing dinner at Resto on February 26th, or celebrate the National release of our Funky Jewbelation 2013 at Barcade in Brooklyn on February 28th, we sincerely hope you raise a glass with us at one of our many Shmaltz-tastic events.
Looking forward to spending some time with you soon,
Sara White, Marketing Manager
and the rest of the NYC Shmaltz Tribe
Featured Events
Thursday, February 21
Pre-Beer Week Kickoff: Pretty Good Friends With Eugene Mirman
8:00 pm – Doors
8:30 pm – Exhibition Tours
9:00 pm – Show
The Jewish Museum, 1109 5th Avenue, New York 10128
$12 in advance, $15 day of event
A Night of Comedy and Music Starring:
Eugene Mirman
Todd Barry
Wyatt Cenac
and Jena Friedman
Music by Eleanor Friedberger
Open bar with ticket purchase
Beer courtesy of Shmaltz Brewing include: He'brew Genesis, Messiah and Bittersweet Lenny's R.I.P.A.
Tickets available at:
http://www.thejewishmuseum.org/TheWindUp
Friday, February 22
New York City Beer Week Opening Bash
6:00 pm – 10:00 pm
Galapagos Art Space, 16 Main Street, DUMBO Brooklyn
Tickets: $45.00
Ticket price includes an official NYC Beer Week 2013 tasting glass, and unlimited beer tastings from over 20 American craft breweries, including NYC Brewers Guild Members 508 Gastropub, Brooklyn Brewery, Bronx Brewery, Chelsea Brewing Company, Heartland Brewery, Kelso, La Birreria at Eataly, Rockaway Brewing Company, Shmaltz Brewing and Sixpoint. As well as Regional favorites: Allagash, Bear Republic, Captain Lawrence, Dogfish Head, Empire, Goose Island, Greenport Harbor, Harpoon, Ithaca, Ommegang, Peak Organic, Peekskill, Smuttynose, Speakeasy, Stone and Victory.
Featuring 2.5 hours of blues, R & B, surf rock and boogie-woogie by:
Scott Metzger's WOLF! (w Taylor Floreth & Jon Shaw)
and Scott Metzger & Friends, Hagar Ben Ari (Sharon Jones & The Dap Kings) and Tony Mason (Bo Diddley).
Raise a glass and toast the kick-off of ten days of NYC craft beer wonder with us, while sampling delicious Shmaltz offerings of Geektoberfest, Barrel-Aged Blockhead and Gold Medal winning and limited Funky Jewbelation.
Food available for purchase.
Tickets available at https://nycbeerweekopeningnight.eventbrite.com/#
Saturday, February 23
Beer Lovers Party
Noon – Midnight
Brooklyn Tap House, 590 Myrtle Ave, Brooklyn
Interested in dating a few, different NYC breweries, but not ready to commit to one? Then get a fight of New York favorites from Ithaca, Keegan's, Southampton and Shmaltz and have the best of all worlds. We will be featuring He'Brew Bittersweet Lenny's R.I.P.A. and He'brew Genesis Dry Hopped Session Ale.
For more information visit their website.
Monday, February 25
Sausage and Beer, Oh My!
6:00 pm
Rosamunde Sausage Grill , 285 Bedford Avenue, Brooklyn
Admission: Free
Join us for Shmaltz-tastic NYC Beer Week event at Rosamunde Sausage Grill in Williamsburg, Brooklyn. Featuring a flight tasting & tap event with Coney Lager, Mermaid Pilsner, Hop Manna and a pre-release of Funky Jewbelation available by flight or individually. Funky music soundtrack to accompany your sausage and beer flight.
Website:www.rosamundesausagegrill.com/williamsburg-brooklyn/
Tuesday, February 26
Resto Beer Pairing Dinner
7:00 pm
Resto, 111 E. 29th Street, New York
Admission: $70
Executive Chef Preston Clark designs a 4 course food pairing menu with standout beers from Shmaltz Brewing, Captain Lawrence and Empire Brewing. Resto shapes the menu to uniquely compliment Funky Jewbelation (Shmaltz), Hop Manna (Shmaltz), White Aphro (Empire) and Golden Delicious (Captain Lawrence).
Wednesday, February 27
Brewer's Choice
6:00 pm – 10:00 pm
City Winery, 155 Varick Street, New York
Admission: $60
New York City Brewer's Choice is arguably the highlight of NYC Beer Week. Featuring over 20 brewers, who will each pour his/her favorite selections alongside thoughtful food pairings from some of the best chefs and food purveyors in NYC.
Join Shmaltz proprietor Jeremy Cowan and the entire NYC Shmaltz tribe for a sampling of our favorites, including our Funky Jewbelation and Bittersweet Lenny's R.I.P.A.
For tickets and a full lineup of attending breweries and restaurants visit: www.nycbrewerschoice.com
Thursday, February 28
The 2013 Official FUNKY JEWBELATION Launch Party
Beginning at 4:00 pm
Barcade Brooklyn, 388 Union Ave, Brooklyn
Admission: Free
Dig out those platforms and tease out your hair –– 'cuz this party is gonna get FUNKY! Boogie on down to Barcade in Brooklyn for the official National launch of our FUNKY JEWBELATION 2013 –– a blend of 6 Shmaltz ales and lagers aged in whisky and bourbon barrels. An extensive lineup of 12-15 Shmaltz draughts will be flowin'. And, if backgammon is your game, you're in luck –– the other NYCBG, the New York City Backgammon Guild will be set up to roll with us.
Website: www.barcadebrooklyn.com
Friday, March 1
New York Beer Company's 1st Annual NY Brewer's Convention
5:00 pm – 11:30 pm
New York Beer Company, 321 W. 44th Street, New York
Admission: Free
Celebrating all that the great state of New York has to offer in craft beer with complimentary tastings, giveaways, raffles, prizes, discounts and specials. A video DJ will be spinning tunes to rock out while you drink.
For more information including full beer lineup visit: www.nybeercompany.com
Friday, March 1
The Weirdest of the NYC Brewers Guild
6:00 pm
Proletariat, 102 St. Mark's Place, New York
Admission: Free
The members of the NYC Brewers Guild roll out some of their wildest libations at this cozy, East Village, craft beer mecca –– proving once and for all that big things come in small packages. We'll be getting downright funky sampling our Funky Jewbelation.
Website: www.proletariatny.com
Saturday, March 2
aPORKalypse
12:00 pm – 3:00 pm – First Session
4:00 pm – 7:00 pm – Second Session
Alewife NYC, 5/14 51st Avenue, Queens
Admission: $40
This little piggy is going wee wee all the way to Alewife on
March 2nd, as NYC-based chefs prepare ten, local, heritage pigs paired with craft beer. Each ticket includes 10 beers tastings and 10 tastings of pork. Obviously in keeping with our kosher certification for He'brew, we will only be pairing our Coney Island Craft Lagers for what should be a jam packed food and beer fest!
Tickets Available at: http://aporkalypse13.eventbrite.com/#
Saturday, March 2
Urban Brew Fest
1:00 pm – 4:00 pm – First Session
6:00 pm – 9:00 pm – Second Session
Littlefield, 622 Degraw Street, Brooklyn
Admission: Prices vary
The 1st Annual Urban Brew Fest brings the finest craft beer breweries together in Gowanus for urban craft brew revelry.
Tickets available here: Urban Brew Fest
Sunday, March 3
NYC Beer Week Closing Party
Noon – 4:00 pm
La Birreria at Eataly, 200 Fifth Avenue, New York
Admission: Pay-as-you-go
The official closing event of New York City Beer Week will showcase various beers from NYC Guild breweries paired with food selections from Eataly's lunch menu.
Reservations can be made by visiting: Urban Spoon
Sunday, March 3
Bowling and Brews
11:00 am – 7:00 pm
Bowlmor Lanes Union Square, 110 University Place, New York
Admission: Ticket
Bowlmor Union Square Craft Beer Fest features many New York state breweries and brews, including our Coney Island Lager.
For tickets and additional detail visit: www.bowlmor.com/union-square/