Shmaltz Brewer's Dinner At HopMonk Tavern In Sebastopol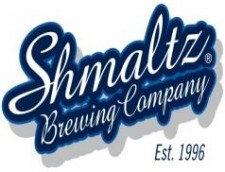 Sebastopol, CA – Dean Biersch, owner and proprietor of the acclaimed HopMonk Tavern in Sebastopol and Sonoma, and Kim Schubert, the Special Events Coordinator, are thrilled to be hosting an extraordinary Brewer's Dinner on Sunday, September 30 at the Sebastopol Tavern.
"Join us in welcoming SF's Shmaltz Brewing to our beautiful Sebastopol beer garden! I'm looking forward to an irreverent tour of Jeremy's He'brew and Coney Island Craft Lagers and Chef Billy's Oaxacan Chocolate Mole – – who says that can't follow a tasty pasta dish?!"
The evening will feature special guest, Jeremy Cowan, founder and owner of Shmaltz Brewery in San Francisco. Shmaltz beer will be paired along side a menu prepared by Executive Chef Billy Reid.
The dinner begins at 6:00 PM, please call for reservations at (707) 829-7300. The cost for the evening is $65 per person includes tax and gratuity.
The Menu
Opener
Coney Island Lager
Course I – Appetizer
Coney Island Albino Python
Coconut and Kaffir Lime Soup with Cashews and "Fire-Cracker" prawns
Course II – Pasta
He'Brew Hop Manna IPA
Blue Cheese Manicotti with Tarragon and Basil in light red sauce and Vegetable "demiglace"
Course III – Entrée
Shmaltz/Terrapin/SBS Imports Reunion Ale 2012
Braised Chicken with Oaxacan Chocolate Mole Sauce over Fall spiced Sweet Corn Polenta and roasted peppers
Course IV – Dessert
"10% Kosher Flight": Coney Island Human Blockhead, He'Brew Bittersweet Lenny's R.I.P.A., Coney Island Barrel Aged Human Blockhead
Flourless Chocolate Cake with Blockhead glaze, Mini Carrot Cake with IPA frosting, Banana Bread with Bourbon and Barrel aged Blockhead sauce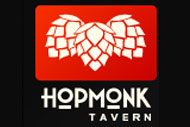 HopMonk Tavern Sebastopol
230 Petaluma Avenue, Sebastopol, CA 95472
www.hopmonk.com – @hopmonkseb – facebook