Oskar Blues Brewery Presents The Beer Relay
(Longmont, CO & Brevard, NC) –Colorado and North Carolina-based Oskar Blues Brewery will launch the country's first-ever trail running and beer drinking race series, The Beer Relay, in conjunction with its annual Burning Can Beer Festivals.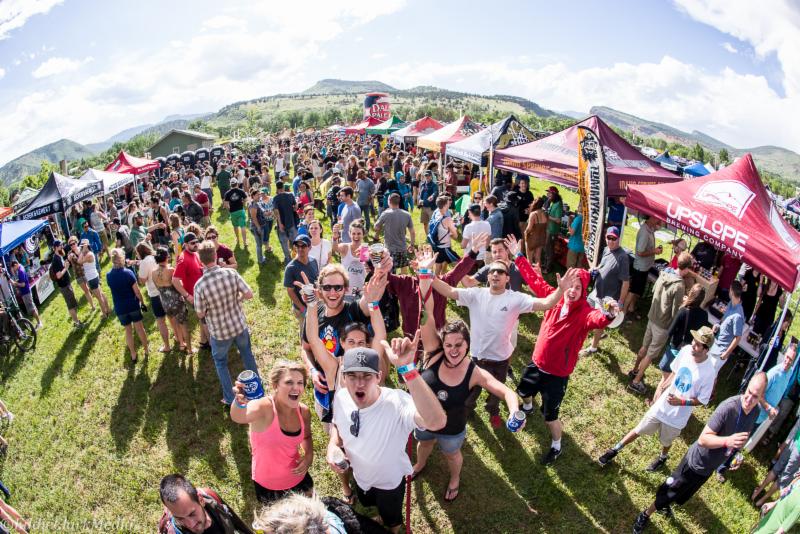 Designed by Adventure Fit, a Boulder-based event marketing company, to blend craft beer culture with the adventurous outdoor lifestyle, The Beer Relay debuts at Bohn Park in Lyons, Colorado, on May 30 and at Oskar Blues' REEB Ranch near Brevard North Carolina, on July 18.
Teams of two or more will run a 5K trail course, relay-style, running one or more laps per person. Runners who drink a 12-ounce Oskar Blues beer before their lap earn a two-minute deduction from the lap time. The team that completes the most laps in six hours wins. For example, each person on a 4-person team will likely run a total of three laps during the whole event. In between laps, runners can watch other sporting events, take a quick bike ride, or just relax. Prizes will go to top teams in multiple categories.
Registration is now open at www.thebeerrelay.com.
The Beer Relay is designed to be a fun way for friends to get in some great running while enjoying craft beer, amazing music, and camping in the mountains. Following the Beer Relay is the Burning Can Beer Festival with 50+ breweries from across the country sampling their canned craft beer. Each venue also hosts a free concert following The Beer Relay. In Lyons, the Revivalists take the stage. In Brevard, Trombone Shorty & Orleans Avenue headlines an all-star music line up. Participants are encouraged to camp out Saturday night at Bohn Park or for the weekend at the REEB Ranch.
Find out more at www.burningcan.com.
About Oskar Blues Brewery
Founded as a funky little brewpub by Dale Katechis in 1997, Oskar Blues Brewery launched the craft beer-in-a-can apocalypse in 2002, using a tabletop machine that sealed one can at a time. In 2008, the makers of the top-selling pale ale in ColoRADo, Dale's Pale Ale, added a brewery in Longmont, ColoRADo. The brewery has since experienced explosive growth-from packaging 59,000 barrels of beer in 2011 to 149,000 barrels in 2014. In December 2012, Oskar Blues opened the doors to an expansion brewery in Brevard, North Carolina. Oskar Blues has continued craft can innovation by releasing OLD CHUB NITRO as the first American NITRO craft beer-in-a-can and introducing the CROWLER as a canned off-premise growler alternative.  The innovative, original canned craft brewery now distributes trail-blazing craft brews to 42 U.S. states, Washington, D.C., as well as parts of Canada, Sweden, and the U.K. For more information and social media visit http://www.oskarblues.com.
About Adventure Fit
At Adventure Fit, we live for fun outdoor adventures. Our passion shows in our work through every event, team, and experience we create. Founded on the slogan "Come out and Play!", Adventure Fit has produced some of the country's most popular participatory sporting events, including the SHAPE Diva Dash and the Oskar Blues Old Man Winter Bike Rally. Our events are not only fun and unique, they also have a deeper goal: to open the eyes of our participants to a world of greater social and environmental responsibility. We partner exclusively with companies that have sustainable business practices and give back to non-profits around the country. For more information, visit http://www.adventurefit.com.