Oregon's Fresh Hop Tastivals Are Back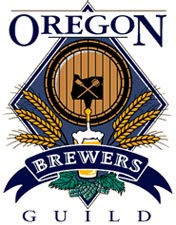 Oregon Brewers Guild Hosts Fresh Hop "Tastivals" To Celebrate The Harvest
Beer enthusiasts looking for a bit of Northwest terroir will have reason to rejoice this fall – fresh hop beer Tasitvals are returning to Oregon! The state has become the epicenter of 'fresh hop' beer production, and Oregon Bounty and the Oregon Brewers Guild have collaborated once again to host a series of beer "Tastivals" throughout the state.
The Tastivals – similar to traditional outdoor beer festivals, but focusing exclusively on fresh hop beers – will give attendees the chance to try beers from a variety of innovative Oregon craft breweries. These ultimate seasonal beers are packed with unique flavors that can only be harnessed once a year during fall hop harvest.
A smaller preview event will be held in Portland's Oaks Amusement Park on Friday, October 7 from 5:30-8:30 p.m. Attendees will get early access to a selection of fresh hop beers before they are made available to the general public at the Portland Tastival. Tickets are $20 each and are available at http://oregonbeer.org/fhbt2011.
When & Where: Tastivals will be held across the state every Saturday from September 24, 2011 through October 8, 2011. Tastival dates and locations include:
September 24
Sisters Fresh Hop Festival, Village Green Park, Sisters; noon – 9 p.m.
Septoberfest Fresh Hop Beer Festival, Seven Brides Brewing Tap Room, 990 N. First St., Silverton; 11 a.m. – 11 p.m.
October 1
Hood River Hops Fest, Downtown, Hood River; noon – 9 p.m.
October 8
Portland Fresh Hop Tastival, Oaks Amusement Park, 7805 SE Oaks Park Way, Portland; noon – 8 p.m.
Willamette Valley Fresh Hop Festival, Lane Events Center, Wheeler Auditorium, Eugene; noon – 10 p.m.
How: Admission is free of charge. Souvenir tasting glasses are required to sample beers. Ticket packages start at $10 and include a glass and 2 drink tickets for Portland and Eugene. Additional drink tickets are available for $1. Food will also be available for purchase.
For More Information, please visit www.oregonbeer.org