LA Beer Week – 38 Degrees Ultimate Flight Night II Featuring SoCal Celeb Brewers
UPDATED WITH FLIGHTS LISTED BELOW!
When: October 20, 2011 6PM- 2AM Where: 38 Degrees in Alhambra is hosting their second annual Ultimate Flight Night to celebrate LA Beer Week. Great beer, and Capt Clay's girls will make sure you get your beverages.  We'd like to share the amazing list of beer flights from The Bruery, Stone Brewing, Green Flash, Kern River Eagle Rock Brewing, Russian River and Beachwood Brewing. But wait, there's more. If the beer and Clay's dime pieces weren't enough, Mitch Steele of Stone Brewing will be there, as well as Jeremy Raub of Eagle Rock, Eric Giddens of Kern River Brewing, and Tyler King of The Bruery. The Full Pint will be in the house as well, so there's that too! See you there! Cheers!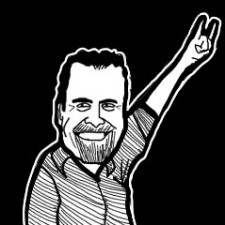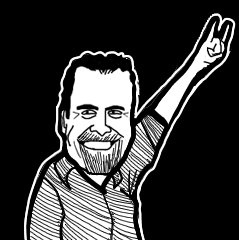 KERN RIVER BREWING (CLASS V)
Kern River Pumpkin 6%
Golden Trout Pale 6.5%
Just Outstanding IPA 6.8%
Class V Imperial Oatmeal Stout 8.5%
Citra Double India Pale Ale 8%
BEACHWOOD BBQ & BREWING
Foam Top Cream Ale 5.5%
Breaker Pale Ale 5.5%
El Verano Saison 6.7%
Thrill Seeker IPA 7%
EAGLE ROCK BREWERY
Solidarity English Mild on Nitro 3.8%
Wine Barrel Aged Equinox 2011 6.1%
Eagle Rock & Craftsman Unity Tamarind Saison 6.7%
Eagle Rock Populist IPA 7%
GREEN FLASH BREWING
30th St. Pale Ale 6%
Hop Head Red Ale 7%
West Coast IPA 7.3%
Double Stout 8.8%
SPICE OF ARROGANCE (STONE)
La Citrueille Celeste De Citracado 5%
Stone Smoked Porter with Vanilla Bean 5.9%
Cherry Chocolate Stout with Vanilla Bean 7.3%
Escondidian Imperial Black IPA w/ Expresso 10.8%
BRUERY EXPERIMENTS GONE GOOD
Rub A Dub Dubbel 7.4%
Oude Tart Wild Ale 7.5%
Birra Basta Biere De Garde 8.5%
Autumn Maple 10%
ARROGANTLY DOUBLE DRY HOPPED (DDH)
Stone DDH IPA 6.9%
Stone DDH Ruination with Oak 7.7%
Stone DDH Sublimely Self Righteous 8.7%
DDH 15th Ann. Escondidian Imperial Black IPA 10.8%
HUMULUS LUPULUS OF THE BRUERY
Humulus Wet  4.6%
Humulus Imperial Lager 7.2%
Mischief Belgian Strong Ale 8.5%
Batch #300 Oaked Tripel w/ Citra Hop 8.2%
RUSSIAN RIVER BREWING
Blind Pig IPA 6.1%
Temptation Chardonnay Barrel Aged Wild Ale 7.25%
Pliny The Elder DIPA 8%
Damnation Batch 23 Oak Aged Tripel 11%
CLAY'S FLIGHT
Eagle Rock/ Craftsman Unity Tamarind Saison 6.7%
Humulus Imperial Lager 7.2%
Just Outstanding IPA 6.8%
Escondidian Imperial Black IPA w/ Expresso 10.8%
HIGHWAY 78 REVISITED
Green Flash 30th St. Pale Ale 6%
Stone Smoked Porter with Vanilla Bean 5.9%
Stone DDH IPA 6.9%
Green Flash Double Stout 8.8%
L.A. TO LONG BEACH
Beachwood El Verano Saison 6.7%
Eagle Rock Wine Barrel Aged Equinox 2011 6.1%
Beachwood Thrill Seeker IPA 7%
Eagle Rock Populist IPA 7%
WEST COAST HOP HEAD
The Bruery Humulus Wet  4.6%
Kern River Just Outstanding IPA 6.8%
Green Flash West Coast IPA 7.3%
Stone DDH Sublimely Self Righteous 8.7%
TWO RIVERS
Kern River Golden Trout Pale 6.5%
Russian River Temptation Wild Ale 7.25%
Kern River Class V Imperial Oatmeal Stout 8.5%
Russian River Damnation Batch 23 Oak Aged Tripel 11%
BOTTLE POURED FLIGHTS
RUSSIAN RIVER – TION X 5
Redemption 5.15%
Sanctification 6.75%
Temptation 7.25%
Supplication 7%
Consecration 10%
LOST ABBEY & PORT BREW ON OAK
Red Poppy 5.5%
Bourbon Santa's Little Helper 10%
Cuvee De Tomme 11%
Older Viscosity 12%
Bourbon Angel's Share 12%
BOTTLE SHARE
Lips Of Faith Le Terroir 7.5%
Cascade Kriek Ale 7.1%
Alpine Barrel Aged Token 8.5%
Nectar Ales Black Xantus 11%
STONE DOUBLE BASTARD
Vintage 2006 10% ABV
Vintage 2007 10% ABV
Vintage 2008 10.5% ABV
Vintage 2009 10.5% ABV
38 Degrees Alehouse and Grill is located at 100 West Main Street Alhambra, CA 91801-3511 (626) 282-2038 Map and Directions