Jester King 2nd Annual Danish Day Festival Info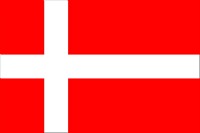 On Saturday, March 17th from 1 to 6pm we'll be having the second annual installment of what we're now calling our Danish Day Festival. You may remember that last year during SXSW we hosted a special event to celebrate the release of our first collaboration beer with Mikkeller called Drink'in the Sunbelt. This year the festival will feature the release of our second collaboration, which we've decided to call "Weasel Rodeo". The beer is a strong stout brewed with chipotle peppers, smoked malt and Vietnamese weasel coffee.
We've put together a beer list for the event that should be pretty special drawing heavily upon our philosophy of unfiltered, unpasteurized, naturally conditioned beer influenced by the world beyond cultured brewers yeast:
Weasel Rodeo
Boxer's Revenge Barrel Aged Wild Ale
Das Wunderkind! Sour Saison
Barrel Aged Sour Black Metal
Special Yet to Be Named Barrel Room One Off
Black Metal Farmhouse Imperial Stout
Wytchmaker Farmhouse Rye IPA
Noble King Hoppy Farmhouse Ale
Le Petit Prince Farmhouse Table Beer
Several Guest Beers from Mikkeller
And as always, a few surprises.
We're excited about the band lineup as well:
1:30 to 2:30pm – The Jake Levinson Band (Austin, TX)
3:00 to 4:00pm – Thee Attacks (Denmark)
4:40 to 5:30pm – White Orange (Portland, OR)
As far as food, we're very pleased to feature delicious wood fired pizza from Bola and savory BBQ of Rubio Spice Company available for purchase.
Tickets are $20 and includes entrance to Ceres Park Ranch, home of Jester King, use of the brewery grounds, parking, a spot on any or all of the tours and souvenir stemware. The souvenir stemware can then be used for free samples of all the different beers.
Tickets can be purchased at this link:
We hope to see you on the 17th!