Spitz Little Tokyo Teams Up with Denver's Great Divide Brewery for "Dönor And A Draft"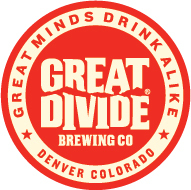 Join Stone Brewing Company's Norm Stackhouse on Thursday, March 1 for a deal thats too tasty to miss!
Since nothing pairs better with dönor kebab than a cold microbrew, Spitz Little Tokyo and Denver's Great Divide Brewery are teaming up to bring DTLA the best of both with our second "Dönor and a Draft" night.
On Thursday, March 1 from 7 p.m. to midnight, Spitz will be offering customers any sandwich or wrap and pint of any Great Divide draft beer for only $11. Stone Brewing Company's Norm Stackhouse will be tending bar – giving customers a chance to learn more about what's in their glass.
Founded in 1994 by Brian Dunn, who began experimenting with brewing in his basement, the Great Divide has earned 17 Great American Beer Festival medals and five World Beer Cup awards for its beers. Spitz will be featuring some of Great Divide best brews, including the Hercules Double IPA, Hades Ale, Hoss Lager and Nomad Pilsner.
Event Details
WHEN: Thursday, March 1, 2012, 7 p.m. – midnight
WHERE: Spitz Little Tokyo, 371 E 2nd St, Los Angeles, CA 90012
About Spitz


Spitz founders Bryce Rademan and Robert Wicklund began laying the groundwork for this hip Los Angeles eatery while studying together at Occidental College. Rademan had spent a semester abroad in Madrid, where dönor kebab, the wildly popular Turkish street food, was sold on virtually every corner. Instantly hooked, Rademan yearned to bring this mouth-watering cuisine from the cobblestone streets of Europe home with him to Los Angeles. Returning from his voyage with dönor on the mind, Rademan convinced law school-bound Wicklund to change his course and help him build the unique restaurant that is Spitz: Home of the Donor Kebab.
The pair opened SPITZ Eagle Rock in April 2006 and Angelenos have been raving about the delicious cuisine ever since. Named one of the best new restaurants by Los Angeles Magazine and voted best quick-serve restaurant on CitySearch.com, Spitz quickly became a local favorite. Due to popular demand, Rademan and Wicklund opened their second location, Spitz Little Tokyo in November 2008. Housed in the Hikari Building on Second Street, the downtown restaurant retains the chic ambiance, exceptional food and first-rate customer service that defines the Eagle Rock lacation with the addition of a craft beer and sangria bar.
www.eatatspitz.com – @EatAtSpitz – Facebook