Iron Hill And Flying Fish Partner For "Welcome to New Jersey" Brewer's Reserve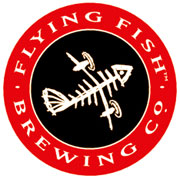 Maple Shade, NJ – On Saturday, October 24, from 1 p.m. until 5 p.m., the first new brewpub to open in New Jersey in 10 years, Iron Hill Brewery & Restaurant (124 East Kings Highway) will celebrate their arrival in Maple Shade by partnering with the Garden State's largest craft brewery, Flying Fish Brewing Company (1940 Olney Avenue), for a special Brewer's Reserve Tasting Event.
Featuring hand-crafted beers from both breweries, this event is a do-not-miss opportunity for New Jersey beer lovers.
"Here at Iron Hill, we're flattered and proud that Flying Fish has offered to join us for this special tasting celebration," says Iron Hill Maple Shade Head Brewer Chris LaPierre who will be joined at the event by Flying Fish Head Brewer Casey Hughes. "I can't think of a better way to commemorate our arrival here in New Jersey than by collaborating with such talented fellow brewers to introduce residents of our new home to our beers."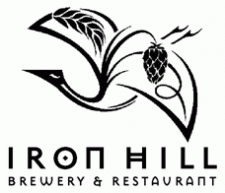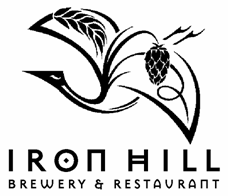 Flavorful offerings for the pay-as-you-go event will include: Iron Hill's Heywood Tripel, 2004 Barleywine, and Totally Inappropriate; alongside Flying Fish's Exit 4 American Tripel, Belgian Imperial Cru, and Grand Cru. These potent beers were chosen because they are prime examples of the higher alcohol, fuller flavored autumn and winter offerings at each brewery.
"At Flying Fish, we've always thought of ourselves as ambassadors of New Jersey beer culture," says Hughes. "This special tasting event is our way of welcoming an exciting newcomer to the scene and letting them – and our fans – know that brewing here is only getting better."
Flying Fish was the world's first 'virtual' microbrewery, establishing an Internet presence as early as 1995. That presence helped to generate press interest and woo investors to the fledgling brewery, which would not open for business until late 1996. Today, Muller and his team oversee four full-time styles, as well as a variety of seasonal beers. Their brews have been featured at the Great British Beer Festival, Oregon Brewers Festival and Canada's Biere de Mondial Festival. They have won medals at the Great American Beer Festival, Real Ale Festival and the World Beer Championships, and are the only New Jersey brewery featured in Best American Beers. Flying Fish was recently named "Local Hero: Beverage Artisan of 2009" by Edible Jersey magazine.
For more information about Flying Fish, please visit them online at www.flyingfish.com
Iron Hill Brewery & Restaurant is the region's fastest-growing restaurant group, with eight locations throughout Delaware, Pennsylvania and New Jersey and five to seven more planned across the mid-Atlantic for the next five years. Founded by Kevin Finn, Mark Edelson and Kevin Davies, Iron Hill has developed from its first restaurant in Newark, DE in 1996 to a company that employs more than 750 area residents and is widely recognized for their excellence in brewing, consistently delicious food and strong track record of community involvement.
Iron Hill Brewery & Restaurant's eight locations include: Newark, DE (147 East Main Street, 302-266-9000); Wilmington, DE (710 South Madison Street, 302-472-2739); Media, PA (30 East State Street, 610-627-9000); West Chester, PA (3 West Gay Street, 610-738-9600); North Wales, PA (1460 Bethlehem Pike, 267-708-2000); Phoenixville, PA (130 East Bridge Street, 610-983-9333); Lancaster, PA (781 Harrisburg Pike, 717-291-9800); and Maple Shade, NJ (124 East Kings Highway, 856-273-0300).
For more information about Iron Hill, or to make a reservation at any of their locations, please visit their Web site at www.ironhillbrewery.com.