Iron Chef Jose Garces Joins Ommegang Brewer Phil Leinhart Special Beer Dinner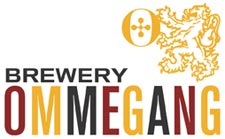 Chef Jose Garces' JG Domestic To Host A Special Beer Dinner Featurying New York's Ommegang Brewery
Philadelphia, PA – On Thursday, March 10 at 7 p.m., superstar Chef Jose Garces' and master brewer Phil Leinhart, of Cooperstown, NY's Brewery Ommegang, will join forces at JG Domestic for a special Beer Dinner.  Guests will enjoy four courses of the restaurant's ingredient-driven artisanal American fare, paired with the acclaimed brewery's most popular and delicious beers, for $75 per person plus tax and gratuity, reservations are required.  Best of all, both Chef Garces and Leinhart will be on hand to discuss the food and beer pairings and field guests' questions.
"I can't think of a better place to spotlight domestic craft beer than at JG Domestic, my ode to extraordinary American products of all kinds," says Chef Garces, who is the owner of six other Philadelphia restaurants including Amada, Tinto, Distrito, Chifa, Village Whiskey and Garces Trading Company.  "We hope this exciting dinner will be the first of many collaborations with craft brewers who devote as much energy as we do to creating superlative food and drink."
Menu items will include:  Foie Gras and Farmhouse-Poached Apple Brochettes with California green almond and cracked pepper caramel, paired with Hennepin, a bottle-conditioned farmhouse saisonale with a rich, golden color that is bright and lively, with a warming mix of spicy gingersnap and citrus-y hops;  Rhode Island Little Neck Clams with house garlic sausage, Ommegang broth and grilled sourdough, paired with Rare Vos, a Belgian-style amber ale with coppery-amber color, spicy orange blossom aroma and a mellow flavor of caramel and malt with a dry hop finish;  Slow-Roasted Elysian Fields Lamb Leg with fava bean ragout, charred fiddlehead and Dubbel-lamb jus, paired with Ommegang, an Abbey ale with dark ruby color, aromas of clove, fig and licorice and intoxicating flavors of honey, toffee, chocolate and dark dried fruit;  and Chocolate Beignets with tobacco parfait and cherry-Garces ice cream, paired with Three Philosophers, a quadrupel ale that is equal parts rich, malt-y ale and cherry lambic.
Brewery Ommegang was founded in 1997 in Cooperstown, New York.  Since then, their philosophy of building unique ales from the ground up has led them to create some of America's most iconic Belgian-style craft beer.  For more information, or to arrange to visit and tour the brewery, please visit www.ommegang.com.
Since opening in late 2010, JG Domestic has garnered incredible reviews.  The Philadelphia Inquirer awarded them a coveted "Three Bells: Excellent" review, noting that "having a meal at JG Domestic is to be reminded of the deep stores of untapped culinary horsepower that still drive Garces…the service is friendly yet refined."  Reviewer Craig LaBan had especially kind words for the ever-changing menu: "this kitchen is flexing its muscle through vivid seasonal flavors drawn from across the land, and, as a result, more spontaneity than most any other Garces restaurant…the only physical threshold really being tested at JG Domestic will be your ability to stop eating."  The New York Times highlighted JG Domestic in a recent feature on Philadelphia dining, praising their burger as "a beefy dream" and a mushroom and cheese flatbread "a gloriously refined, grease-free hangover remedy."
JG Domestic is open for lunch Monday through Friday from 11:30 a.m. until 3 p.m. and dinner Monday through Saturday from 5 p.m. until 10 p.m.  Extended Happy Hour offerings are available from 3 p.m. until 7 p.m. Monday through Friday, and feature a special bar menu.  The restaurant is closed on Sundays.  For more information, please call (215) 222-2363 or visit www.jgdomestic.com.