Hangar 24 3rd Anniversary – Recap and Pictures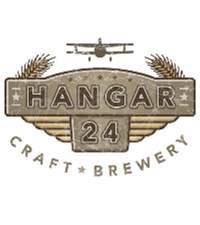 Friend of The Full Pint and fellow craft beer aficionado Thomas Ham sent in this recap of Hangar 24's 3rd Anniversary party along with some great pictures.
Many people in the beer community are oblivious to this brewery that started a mere three years ago in the heart of the Inland Empire (or the IE as we call it out here). The quiet little city of Redlands, CA is about 60 miles east of Los Angeles and is off the grid for many people, not just beer fans.
But there are some nice surprises in this sleepy town, a University, some great food, historic and beautiful buildings, great people that support local businesses and one of the fastest growing breweries in the United States, Hangar 24 Craft Brewery (no doubt due to their supportive neighbors).
On June 11th, Hangar 24 celebrated their 3-year anniversary and put on quite a party while at it. When I arrived, there was a modest line of about 50 people waiting for the doors to open. After the doors opened you had two options, to walk in to the brewery's tasting room or head to the tent which housed five locations for beer, one of which was releasing a new experimental beer or vintage beer every 30 minutes, a stage with The Sedans playing some great classic rock, three lines for food and plenty of tables and chairs.
There was no charge for entrance; the only charge was for food or beer. They were pouring their year around beers at almost all the beer locations and the Special Release line was pouring the following, adding one every 30 minutes:
2010 Polycot
Imperial Stout Experimental
 2010
Oktoberfest
Berliner Weiss Experimental
2nd Anniversary Ale
2011 Small Stout
2010 Winter Warmer
Coffee Imperial Stout Experimental
2010 Immelmann
 (Bourbon Barrel Aged Porter)
AHA Belgian India Black Ale
2010 Pro-Am IPA
2nd Anniversary Ale with Brettanomyces
2010 Chocolate Porter
I got the chance to try the Polycot, Imperial Stout, Oktoberfest, Berliner Weiss and 2nd Anniversary, all of which were very tasty. But, due to the warm weather and what a little bit of age has done to the beer, my favorite had to have been the 2010 Polycot.
By the time I left at 3:00, the crowd was large and very content. I heard of only one complaint, which wasn't that bad, and that was parking. Otherwise, the party was just a lot of people having a good time and celebrating with the Hangar 24 Staff.
Congratulations from TheFullPint.com to Hangar 24 on three successful years of business!
Would you enjoy covering a craft beer event for The Full Pint? Please contact us via our contact form, or privately on Facebook or Twitter and perhaps you might become our next field correspondent.