Grizzly Peak Brewing Kicks Off 20th Anniversary Celebration With Oktoberfest Bash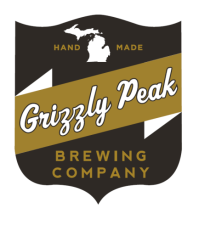 (Ann Arbor, MI) – Just in time for Oktoberfest, Washington Street between Ashley and Main streets will set the scene for Grizzly Peak Brewing Co.'s 20th anniversary bash. Revelers are welcome to join in and raise a stein to two decades of success as the highly-regarded brew pub debuts a fresh and forward-focused look and menu. Check out live music and DJ Brian Alvarez keeping the beat during this two-day block party, as well as a photo booth and games like giant Jenga and cornhole. Indulge at delicious outdoor food stations featuring German-inspired fare, Grizzly Peak beer and a chance to sample brand new menu items, straight off of the grill.
EAT: The Grilling Station will feature slider sized options of each of three new burgers: The Pork Belly Burger, complete with ale-braised pork belly, jalapeno goat cheese pesto and candied tomato jam; The 2 AM Burger, topped with cheese fondue sauce, fried pickles and crisp bacon; and the Teriyaki Burger, a sirloin burger with prosciutto, pepperjack cheese, pineapple salsa and house-made Teriyaki sauce.
The Pasta and Sliders Station will feature a Truffled Mac n' Cheese with three-cheese béchamel and breadcrumb crust as well as the Cuban-style Pulled Pork Sliders with pickled vegetable slaw, swiss cheese, cilantro lime mustard aioli and fresh cilantro.
The German Station will feature Pretzels and Bacon Beer Bratwurst topped with sauerkraut, in honor of Oktoberfest.
The Beer Station will quench any thirst with four Grizzly Peak beer options to choose from, including Grizzly Peak XX Pale Ale.
DRINK: A collaborative effort among current and former brewers, don't miss the official tapping of Grizzly Peak XX Pale Ale. An anniversary debut, it will feature a higher concentration of hops and malt compared to Grizzly's usual pale in this 7-barrel batch, according to Head Brewer Duncan Williams. Former Grizzly Peak brewers who participated in brewing included:
Ron Jeffries, founder of Jolly Pumpkin Artisan Ales and president of Northern United Brewing Company (Grizzly Peak head brewer 1996-1999 and 2001-2004)
Stacy Roth, brewer at Griffin Claw Brewing Co., formerly Arbor Brewing Co. and Arcadia Brewing Co. (Grizzly Peak brewer 2006-2007)
Sean Brennan, brewer at Original Gravity Brewing Co., formerly Jolly Pumpkin Artisan Ales and Northern United Brewing Co. (Grizzly Peak brewer 2002-2004)
Nathan Hukill, founder and brewer at Bitter Old Fecker Rustic Ales (Grizzly Peak brewer 2012-2013)
A commemorative beer stadium cup is complimentary with an initial beer purchase and is available for refill.
WHEN: 5 p.m. to midnight on Friday, Sept. 11 and resuming 3 p.m. to midnight Saturday, Sept. 12
WHERE: 120 W. Washington Street, Ann Arbor
WHO: General Manager Stacy Baird, Chef Miguel de la Torre Ruella & Head Brewer Duncan Williams
COST: Attendance is free. Food, beverages, more requires the purchase of tickets at the entrance.
Tickets cost $1 each.
HISTORY: An Ann Arbor original, Grizzly Peak Brewing Company has earned its place as a local landmark, drawing crowds of students, friends and family since 1995. The one-of-a-kind brew pub has established a lasting legacy for respected craftsmanship and vision in brewing by offering award-winning craft beers. Chef Miguel de la Torre Ruella serves a lunch and dinner crowds from focused menus and fresh ingredients derived from his scratch kitchen.
grizzlypeak.net – @grizzlypeak – facebook