Firkfest Cask List Announced – 2015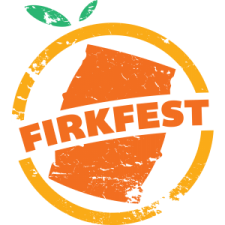 Anaheim,CA – Why a cask ale festival? A cask is simply a vessel filled with liquid meant to be served within a day or so once opened. Brewers fill the cask with beer for conditioning and then can treat it like a blank canvas; adding fresh hops, blending beers, adding tea/coffee or other creative adjuncts, or whatever.  It's a one time shot to try something new and fun.
Held on March 21 from noon to 4 at Farmers Park next to the Packing District, FirkFest is all about celebrating cask beer and great chili.
Unlimited cask pours from 33 California Craft Breweries (Orange County, San Diego, LA and Northern California)
Chili cook off with 12 local craft beer friendly chefs (listed here)
Benefits Inspire Artistic Minds
Small, classy setting with limited ticket availability
Location
Anaheim Farmers Park – 400 S Anaheim Blvd., Anaheim, CA 92805
Cask List
Brewery Name
Cask 1 Info
Cask 2 Info
Cask 3 Info
Anaheim Brewery
Anaheim Dry-hopped Gold
Golden Ale
4.8 abv
Real Ale
Non-vegan
Artifex Brewing
See Ya Later DIPA w/leaf Simcoe 8.2%
Ballast Point Brewing and Spirits
Margherita Longin – Helles Lager with Lime and Salt – 4.2% Abv
Spicy Grapefruit Sculpin – Grapefruit IPA with Habanero Peppers – 7% Abv
Barley Forge Brewing Co.
Valentine's Day|Chocolate Milk Stout|5.0%|Real Ale with cherries and Ecuador Guantupí and Trinidad Gran Couva cacao nibs from Choxco chocolatiers|yes
One Louder|DIPA|8.3%|Real Ale with additional Nelson dry hops|yes
Beach City Brewery L.L.C.
Mojito Saison 6.5%, Real Ale
Beachwood BBQ & Brewing
Denver Jackhammer w/Chinook flowers. Vegan friendly.
Belching Beaver Brewery
Horchata Imperial Stout w/ Rum Soaked Oak Chips & Cacao Nibs – 10% abv
Triple IPA w/ Mosaic Hops & Pineapple – 10.5% abv
Bootleggers Brewery
TBD
Bottle Logic Brewing
MOOtella / Milk Stout / 5.2% / Bright beer w/ Hazelnuts, Cocoa Nibs, and Madagascar Vanilla Beans. Non Vegan.
fiNagel / IPA / 6.5% / Real Ale / El Dorado, Meridian, and Huell Melon Hopped IPA with Honey Dew, Cantaloupe, and Watermelon. / Vegan Friendly
Bravery Brewing
Almond Joyrova – Sweet Stout with Coconut, Toasted Almonds, and Cacao 5% abv
"Smoking Gun" – imperial smoked rye porter 9% abv
Cismontane Brewing
Hop Dumpster
Double IPA
8.5%
real ale w/ magic
Blacks Dawn
Imperial Stout
8.5%
real ale w/ cocoa nibs & orange peel
Coachella Valley Brewing Co
Oatmeal Raisin Maple Stout w/ cocoa nibs
Double Dry Hopped Monumentous Rye Double IPA w/ Grapefruit and Kumquat.
El Segundo Brewing Co.
Hammerland DIPA 8.6% – Bright Beer no adjuncts
TBD – Likely Real Ale
Firestone Walker Brewing Co
UDBA
British Style Pale Ale
5.5%
Filtered
Vegan
Golden Road Brewing
Alpha Wolf – 3x dry hopped WaW
Princesa Peach – Berliner w/Peaches
Karl Strauss Brewing Company
Coconut Lime Pintail Pale Ale
King Harbor
The Quest (lemondrop), Pale Ale, 5.9%, bright beer w/ Citro Hops and Lemon Zest.
Abel Brown, Brown Ale, 4.7%, bright beer w/ toasted coconut
MacLeod Ale Brewing Co.
The Little Spree [Yorkshire Pale Ale] 4.3% ABV Real Ale
Jackie Tar [Brown Stout] 3.8% ABV Real Ale
OTHERS!
Monkish Brewing Co
Shaolin Kick
Selah with lavender and chamomile
Noble Ale Works
English Pale Ale (English Bitter | Real Ale | Vegan
We're making this beer specifically for this event!
Man's Milk | Milk Stout | 6.1% abv | Real Ale | Not Vegan
Phantom Ales
Either a Dry American Stout or an Apple Cider. Hopefully the apple, but hard to say for another 2 – 3 weeks if it will really be ready in time.
Pizza Port SC
Sexy Mexi
A Robust Porter w/ Mexican Chocolate 5.8 %
Real Ale
Not Vegan Friendly
Saint Archer Brewing Co.
BBA Scottish Ale w/ Toasted Coconut
Mosaic DIPA
Smog City Brewing Co.
Little Bo Pils
German Pilsner Dry Hopped with Saaz
4.4%, Vegan
PhoTonic
Hoptonic IPA with Kefir Lime Leaves & Thai Basil
7.3%
Strand Brewing Co.
TBD
TBD
The Bruery
Humulus with pomelo and light habanero
Sour In The Rye w/ peaches, vanilla, cinnamon and nutmeg
The Good Beer Company
Hi-Tea Bravo | Hoppy wheat beer with pineapple, apricot, peach, papaya, cranberry, hibiscus, passionfruit and pomegranate, fermented with 100% Brettanomyces | 5.2% abv | Real Ale | Vegan
Pinkest West | Belgian-style pale ale aged in wine barrels, dry hopped with Citra, Amarillo and Centennial hops, and hibiscus, conditioned with fruit juice | 4.5% abv | Real Ale | Vegan
Three Weavers Brewing Co
TBD
Tustin Brewing Co
Ginger Pale Ale
Twisted Manzanita Ale
Danger Ranger | Imperial Red Ale | 8.78% ABV | Real Ale – Dry-Hopped and Chicory Added | Yes
Nagel-able Thirst | Tart Rye Ale | 5.11% ABV | Brite Beer – Raspberries, Vanilla, Cacao Nibs | Yes
Valiant Brewing Co.
Tickle my Dinkel, Barrel Aged Belgian Porter, 7.5%abv. Bright beer with no adjuncts and is vegan friendly.
2nd Anniversary (Imperial Brown/Stout) Blended with Quantarium (Russian Mega Stout), 16%abv, Bright beer with black liquorice – Vegan sure that is if the liquorice isn't from you know what.