FiftyFifty Brewing Announces Eclipse 2011 Release Party Details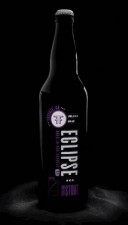 We welcome you to join us at the brewery to celebrate what will certainly be another excellent vintage of your favorite imperial stout.  This is a rare opportunity to sample all 7 varieties being released this year, some previous Eclipse vintages, and even some other FiftyFifty barrel aging projects.  In order to create an environment where all attendees can drink and interact comfortably, only 100 tickets will be available.
Details:
When:  Thursday, December 8th, 2011… from 5:00PM til we kick you out!
Where:  FiftyFifty Brewing Co. (11197 Brockway Rd., Truckee, CA 96161)
Price:  $100 per person – Limit of 2 tickets per person
What to expect:
All styles of the 2011 Eclipse will be available for tasting and purchase at the party.  Depending upon product yield, all styles might not be available to the general public so this is a great opportunity to get your hands on some more of the rare stuff!
You won't go hungry.  Charcuterie, gourmet cheeses, artisan bread, candied malt, chocolates, and other tasty snacks will be served.
And you won't go home empty handed.  Even if you do not have any futures to pick up, you will take home a "Brewmaster's Choice" commemorative bottle and Eclipse souvenir glass (for real this time!), and receive 15% off of all FiftyFifty merchandise.
Make it an extended stay.  We have secured discounts at other local businesses and restaurants, as well as hotel discount group rates at the Cedar House Sport Hotel, Larkspur Hotel (formerly the Best Western), and Hampton Inn.
We have partnered with Stella, a local artisanal restaurant next door to the Cedar House Sport Hotel, to put together a Brewmaster Dinner on Friday night.  Pricing and availablility are still TBD, but release party ticket holders will get priority access.  Details will be posted as they are finalized.
How to get your ticket(s):
Ticket requests will be accepted via email only at: [email protected], starting Thursday, September 8th at 12:00 AM PDT. Requests should contain your name, contact email, contact phone number, and number of tickets requested (1 or 2). No attachments please.  Phone orders will not be accepted.
All requests will receive a time stamped auto-response confirming receipt of the request. If you do not receive an auto-response, your email was not received. Please note that any requests received prior to 12:00 AM PDT on 9/8/2011 will not be accepted, and will not receive an auto-response confirmation. Receiving a auto generated e-mail does not guarantee tickets, only our receipt of the request.
Requests will be processed on a daily basis until we reach our limit of 100 attendees. On the date when the 100th request is received, we will collect all requests from that day and select at random until we reach 100 (with the remainder going on the wait list). All orders received prior to that day (but not before September 8th), will have already secured their tickets.

For example; If 93 tickets have been ordered as of Monday, and 30 more orders come in on Tuesday, all the orders received as of Monday will get their tickets and 7 more will be "drawn" from the the requests received on Tuesday. The remaining 23 requests will be the first on the waiting list, order determined by the same selection process. If more than 100 ticket requests come in on the first day, every request received that day will be in the pool for selection.

Ticket recipients will be invoiced via PayPal on the day that their tickets are confirmed. Full payment must be made within 48 hours of the PayPal request in order to secure your tickets. If payment is not received within 48 hours, the request will be removed and we will move on to the waiting list.
By 8:00 AM PDT each day beginning Friday, September 9th, an announcement will be made as to the status of tickets sold so far. Please follow our Twitter and Facebook accounts for the most current information.
Disclaimers:
We reserve the right to refuse service to anyone.
Details are subject to change without notification.
Must be 21 years or older to attend.
Scammers will be shot on site.
PLEASE FOLLOW THIS LINK FOR FREQUENTLY ASKED QUESTIONS REGARDING THIS EVENT AS WELL AS ECLIPSE PURCHASE QUESTIONS