Buckbean Brewing – Inaugural Arts & Ales And CANFEST 2010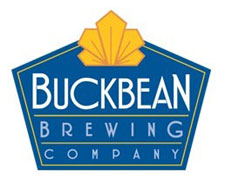 The inaugural Arts and Ales celebration of beer and local art will be taking place at the Oats Park Art Center in Fallon, NV on September 25 from 4pm to 7pm. Renowned photographers, painters and sculptors will be exhibiting in the newly renovated art center in downtown Fallon, in an art exhibit and permanent collection that focuses on the nature and landscapes of Northern Nevada and the West.
What better way to enjoy this event, than with samples of great brews!
Tickets are $25 at the door and include unlimited tastings and entrance to the art show. Fallon MayorÂs Youth Fund will receive a portion of the proceeds.
CANFEST – Reno International Canned Beer Festival is back for its second year on Saturday, October 9, 2010! We had 33 breweries last year and nearly half of them were new to Reno! This year is looking better than ever. This extraordinary beer festival is THE original all canned beer festival that also has a judging component.
Once again The Nature Conservancy and Great Basin Bird Observatory are the non-profits organizations that will receive a portion of the proceeds. Also, these non-profits will be selling raffle tickets at the event for the ultimate beer prize – a can of each beer served at the festival.
Please join us at the Grand Sierra Resort in the Silver State Pavilion from 6 PM to 9 PM for unlimited tastings, and be sure to check out the expo tables too!
Tickets are $30 in advance and $35 at the door. To learn more about CANFEST and great room rates at the Grand Sierra Resort call 775-857-4444.
A special thanks goes out to our sponsors:
That Can Holder, Ball, Mumm Products/Hi-Cone, Abbi PR, Digiprint, Bourns Productions and Wild 102.9. Without these sponsors, CANFEST would not be able to put on such a fantastic event!
As an added feature to the event, come by Buckbean Brewing Company on Friday the 8th for the announcement of the winners of the judging competition!