Beer Summit Winter Jubilee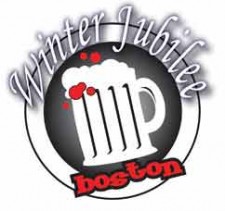 Boston, MA – Get your tickets now for the Beer Summit Winter Jubilee. Join us January 20 & 21, 2012 as we celebrate the winter beers from 66 different breweries. It's a celebration of the best winter beers in the world, right here in Boston. There will be three sessions for this event, the Friday Night, and two on Saturday.
1/20 Friday Night 5:30 – 9pm.
1/21 Saturday Afternoon 12:30 – 4pm.
1/21 Saturday Night 5:30 – 9pm.
The Winter Jubilee is a craft beer tasting, with over 60 brewers and 200+ beers to sample. It has been happening in Boston since 2002, and gets bigger and better every year. This event will have many of the best local, regional, national and international brewers in the world represented- bringing both their well known year round and less common winter brews. This event sells out, so make sure to get your tickets in advance.
Brewer list as of January 10: Affligem, B Nektar Meadery, Backlash, Baxter Brewing, Bay State, Berkshire, Blue Hills, Boulder, Brooklyn, Cape Ann, Carlsberg, Cisco, Cody, Corsendonk, Crispin Cider, Eurobrew, Franziskaner, Frosty Knuckle, Gardner Ale House, Geary's, Grimbergen, Guinness, Harpoon, Heavy Seas, Jack's Abby, Jeremiah Weed, Julius Echter, Kennebec River, Kona, Kronenbourg, Lagunitas, Lexington Brewing, Long Trail, Magic Hat, Mercury, Moonlight Meadery, Narragansett, Newport Storm, Okocim, Olde Burnside, Ommegang, Orkney, Oskar Blues, Otter Creek, Paper City, Peak Organic, Pretty Things, Revival, Sam Adams, Shipyard, Southern Tier, Spaten, Stavropramen, Stiegl, Tetley's, The Tap, Trinity, Tuckerman, Watch City, Weihenstephan, Widmer Bros, Williams Brothers, Woodchuck, Woodstock Inn, Wormtown, Wychwood, Xingu
Winter Jubilee is being held at the Park Plaza Castle in Boston, MA.