Beachwood SourFest 2013 – The Ulitmate Acid Trip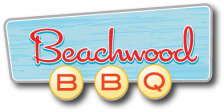 Seal Beach, CA – Happening just once every two years, we are excited for the return of Beachwood SourFest. Starting September 3, 2013, both Beachwood BBQ in Seal Beach and Beachwood BBQ & Brewing Long Beach will host a week-long tribute to some of the best sour beers available.
As many of you may now our Chef/Owner Gabriel Gordon, a consummate hoarder and collector of fine craft beer, has amassed around a hundred of the most acidic, tart and rare sour beers out there.
For six days every tap (plus a few extra) at Beachwood BBQ in Seal Beach, along with around 20 taps at Beachwood BBQ & Brewing in Long Beach, will play host to sour beers.
Each night of SourFest 2013 we will host a Brewers Night, paying tribute to some of the best sour beer producers by showcasing kegs from local and nationally recognized breweries including The Bruery, Firestone Walker Brewing Co., Crooked Stave Artisan Beer Project, and more!
We will post the master list of sour beers as we get closer to the event on. All beers will be available in 5.5oz and 10oz pours, letting you try as many sours as your acid reflux can tolerate.
With this many beers to try, we're adding a free shuttle running between Beachwood Seal Beach and Long Beach locations Sept. 6-8.
Tuesday, September 03, 2013 – Sunday, September 08, 2013 – 11:30am
Beachwood BBQ
131 1/2 Main St.
Seal Beach, CA, USA 90740
www.beachwoodbbq.com – @BeachwoodBBQ – @BeachwoodBBQ_LB – facebook