Beachwood Brewing Celebrates 1st At City Tavern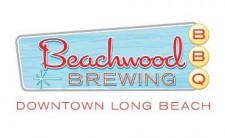 Celebrate the summer with City Tavern as Beachwood BBQ pays a visit to the Culver City hot spot on Friday, July 20th. Chef Jessica Christensen's food pairings put a fun spin on seasonal faves like corn dogs and milkshakes. The menu has been hand-selected to showcase and complement Beachwood's signature SoCal brews. Check out the special menu below.
City Tavern's Beachwood BBQ food & beer pairings – Friday, July 20th, 4:30pm-close
·     Ahi and plum salad with Persian cucumber and lemon mustard vinaigrette ($13)
o        Suggested pairing with Mandarin Dream
·     Potted Duck Confit with crisps ($9)
o        Suggested pairing with Knucklehead Red
·     Light Sabers (Corn Dogs) with Hop Vader Pub Cheese ($10)
o        Suggested pairing with Hop Vader Black IPA
·     System of a Stout Milkshakes with Udder Love backs ($9)
·     Foam Top Popsicles ($3)
Prices per beverage vary, and more than 10 flavors from Beachwood will be available.