Avery Brewing Goes Large For GABF!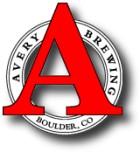 Boulder, CO – Avery goes large for the largest beer fest in the USA. Along with a full submission list of eccentric ales and lagers to be judged and poured at the Great American Beer Festival, the team at Avery Brewing Co. has been spending the summer planning multiple creative craft beer events within close proximity to the convention center, as well as rare and special tappings and special hours at their Tap Room in Boulder, CO.
In mid-August the brewery began posting its schedule with a "GABF"- specific webpage at www.averybrewing.com/gabf, adding to and updating it as the Festival week has neared.
With an estimated 49,000 people attending this year's GABF, many from out of town, craft breweries have found that the opportunities surrounding the GABF are as worthwhile as the festival itself. When asked about the brewery's upcoming full schedule, Avery's Denver area rep Darin McGregor said that, "the entire week around GABF has become both a celebration of beer and the craft beer community, and we partner with our retailers to create awesome experiences for the people in town." This year's schedule includes the sold-out Midnight Breakfast at Euclid Hall, a late night party with nine of Avery's hard-to-find creations paired with nine experimental gourmet dishes from chef Jorel Pierce. There is also the heralded Beers, Brats & Burlesque: Tastings and Tassels at Lannie's Clocktower Cabaret, where party-goers watch a series of burlesque and comedy acts while going through a selection of Avery brews with methodology explanations on stage by brewery production staff. There will also be the Pucker Up Poker Run, where Avery staff and Denver Off the Wagon guide groups among 5 of Denver's premier beer bars to collect cards and sample rare barrel-aged beers.
At the brewery itself, Avery's Tap Room hours will also be extended to accommodate the influx of visitors. From Wednesday, Oct 10th – Sunday, Oct 14th, the Tap Room will be open from 9am-11pm, offering additional tours per day at noon, 2pm, 4pm, and 6pm. The brewery will also offer multiple tappings per day of rare and experimental beers from that Wednesday through Saturday. For more information about the Avery Brewing Company's plans for GABF week, beer connoisseurs can check www.averybrewing.com or email [email protected]
Established in 1993, Avery Brewing Company has developed a reputation as being one of the most daring and visionary breweries in the nation. They are the brewers of Avery IPA, The Maharaja Imperial IPA, White Rascal Belgian Wheat Ale, Mephistopheles' Stout and eighteen other year-round and seasonal beers. Please go to www.averybrewing.com for more information on Avery beers.