Avery Brewing Company Announces Brabant Barrel-Aged Wild Ale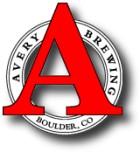 Brabant, which is #1 in the new Barrel-Aged Series by Avery Brewing Company, will debut at a Pre-Release Party at the AVERY TAP ROOM on Wednesday, February 18th from 5-8 PM.
Due to extremely limited quantities of this brew, 12oz. single bottles will be sold for ONE NIGHT ONLY at the AVERY TAP ROOM Pre-Release Party, with additional cases becoming available at a select group of stores across Colorado and the country soon after.
The Pre-Release Party on 2/18 will be the only way to GUARANTEE you get your hands on some bottles of this rare, mysterious brew. Go to www.averybrewing.com for more information or email [email protected]
This free event will feature President/Brewmaster Adam Avery on hand in the barrel-ageing room signing a limited number of bottles and answering questions on Brabant and other upcoming installments in the Barrel-Aged Series. All of us here at the brewery are very proud of this beer, as it stands as the culmination of over four years of experimentation in our oak-ageing program.
Those who attend the Pre-Release will have the opportunity to purchase up to 6 bottles of Brabant and sample two other brand new, barrel-aged brews that will be on tap only at the Avery Tap Room.