American Craft Beer Week 2011 – Sun King Brewing Events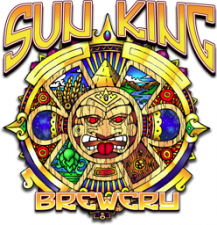 WHO: Sun King Brewing Co. WHAT: American Craft Beer Week WHEN: Mon., May 16 through Sun., May 22 WHERE: Various locations, http://www.craftbeer.com/acbw COST: Entry is free to all adults of legal drinking age.
For one week each year, more than 1,000 breweries band together to celebrate and promote American craft beer. Sun King is doing its part by promoting events at three of its accounts and hosting a tapping party at the brewery.
Mon., May 16
3 Kings Pale Ale Re-release @ Tomlinson Tap Room, 222 E. Market St., Indianapolis, (317) 634-9266, http://www.indycm.com/. A special re-release of the collaboration between Sun King and 3 Floyds in honor of American Craft Beer Week.
Tues., May 17
Wee Muckle Tapping @ MacNiven's, 339 Massachusetts Ave., Indianapolis, (317) 632-7268, http://www.macnivens.com/, 6 p.m., free to adults of legal drinking age. Sun King will tap Wee Muckle, a "Scottish style wee heavy," as Clay says, "Wee Mac on steroids." Five other rare Sun King beers will be on tap alongside six selections from 3 Floyds.
Weds., May 18
Sun King Day @ Flat Water, 832 E. Westfield Blvd., Indianapolis, (317) 257-5466, http://www.flatwaterbroadripple.com/, 11 a.m. to 10 p.m., a tap-clearing, free to adults of legal drinking age.
Thurs., May 19
Fistful of Hops Tapping @ Sun King Brewing Co., 135 N. College Ave., (317) 602-3702, http://www.sunkingbrewing.com, 6 to 9 p.m., live music, food, and pints, free to adults of legal drinking age.
If you would like to speak with Dave or Clay about American Craft Beer week, 3 Kings Pale Ale, Wee Muckle, or any other issues pertaining to Sun King, craft beer, or Indiana's growing brewing industry, please contact Neal Taflinger at (317) 602-3702 or [email protected]
About American Craft Beer Week: In 2006, the Brewers Association's American Beer Month, which was held in July, was changed into a weeklong effort in May; timed just before the busy summer beer season. Immediately, the week became the largest national effort focusing on American craft brewers, and remains so today. Since 2006, this national beer week has logged thousands of events and two U.S. Congress Resolutions have been passed supporting the goals and ideas of ACBW.
About Sun King Brewing Co.: Founded in 2009 by two prize-winning commercial brewers, a mechanical engineer, and a veteran of the food distribution business, Sun King Brewing Co. won Indianapolis' heart in 2010 with its lineup of stellar house beers (Sun Light Cream Ale, Wee Mac Scottish Ale, Bitter Druid ESB, and Osiris Pale Ale) and artfully crafted seasonal and specialty Lagers, Pilsners, Porters, Stouts, American IPAs, Belgian Wits, American Wheat beers. Less than two years after rolling the first full keg out the door, Sun King has grown into the third-largest beer brewer in the state of Indiana. The company's commitment to handcrafted seasonal and specialty beers has been rewarded with multiple medals at the Indiana Brewers Cup, Great American Beer Festival®, and World Beer Cup® competitions.