AleSmith Night At The Linkery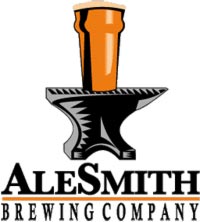 San Diego, CA – A very special evening of great beer and great food is set for Thursday, August 12th at The Linkery in North Park. The Linkery champions the cause of "farm-to-table", which calls for only the freshest and locally produced meats, dairy, and produce.
AleSmith and The Linkery enjoy combining our passions for high quality food and drink from time to time, and we're all looking forward to this very special event.
To make the event something special, AleSmith has supplied (4) four different casks for your enjoyment. The evenings' casks will be Summer YuleSmith '10, Wee Heavy, Anvil ESB, and Nautical Nut Brown. The Linkery promises to "wow" us with a selection of locally produced foods chosen to compliment the line-up of fine AleSmith ales.
Menu:
Anvil ESB | Kettle fried raviolis made with local rabbit from Curtis Womach
Summer YuleSmith | Pastured Central Coast lamb sopes, Righetti Ranch pinquito beans
Nautical Nut Brown | Braised pastured California goat in a blanket
Wee Heavy | Grassfed Spanish Oak Ranches beef bresaola hash with local quail eggs from Wingshadows Hacienda
The dinner starts at 5:30pm Thursday and goes until 11:30pm or until we run out.
The Linkery
Address: 3794 30th St at North Park Way in North Park San Diego CA
Phone: 619 255 8778
Hours: Mon-Thu: 5:30pm – 11:30pm ♦ Fri-Sat: noon – 11:30pm ♦ Sun: 11am – 11:30pm
web: www.thelinkery.com