A Great Lineup of Firestone Walker Events for GABF 2012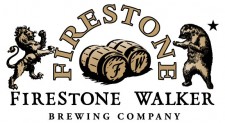 Firestone Walker Brewing has plenty of events for you to check out during GABF 2012 including tomorrow nights 'The Lion, The Bear and The Brewmaster" Dinner at Mile High Station. Cheers!
FIRESTONE WALKER @ GABF 2012
 Wednesday, October 10
The Lion, The Bear and The Brewmaster with "Top Chef" Hosea Rosenberg at Mile High Station from 6:30 to 9:30 p.m.
An evening of food, barrel-aged beers and brewery banter as Firestone Walker Brewing Company partners with Chef Hosea Rosenberg, winner of Top Chef season five. This event will feature a vertical tasting of barrel-aged anniversary ales from the Firestone Walker library, specifically rare sold-out vintages from the previous four years: XII, XIII, XIV and XV. Rosenberg will present a bold menu of small passed plates created to complement each beer. Along the way, brewery proprietors Adam Firestone (a.k.a. the bear) and David Walker (a.k.a. the lion) and Brewmaster Matt Brynildson will share stories and scuttle from inside the brewery. Info and tickets: http://www.firestonebeer.com/mingle/LBB.php
Thursay , October 11
Beer Games at Cheeky Monk from 3 p.m. to 5 p.m.
It wouldn't be GABF without stopping by the Cheeky Monk for some of the best beers in the world! Join us for a pint—or two—during happy hour. There will be a bunch of breweries playing beer games and then we all head down to the first session together.
4th Farm to Table Pavilion: 5:30 p.m. to 9:30 p.m.
The pavilion area is located in the upper lobby at the back of the GABF festival hall. There will be 12 breweries pouring 2 beers each. Each beer is featured with a menu item that is prepared with fresh ingredients. Guests pay $55 to enter this area and get small plates to sample with beers as well as a gift.
GABF Session 1 from 5:30 p.m. to 10 p.m., with a special beer pouring at 7 p.m.
Find Firestone Walker at Booth N19.
Friday, October 12
Meet the FW Brewing Team at Euclid Hall from Noon to 2 p.m.
The Firestone Walker brewing team will be stopping into Euclid Hall for bites and brews before the evening festivities begin. Euclid Hall's own Chef Jorel will be pairing eclectic bites with each Firestone beer. They have been saving Parabola, Double DBA and Wookey Jack just for this. Be sure to stop by and mingle with the brewing crew while eating a Wookey Cookie!
Meet The Owner at Amato's Alehouse at 5 p.m.
David Walker, co-founder of Firestone Walker Brewing Company, will be at Amato's Alehouse to pre-game with fellow beer fans before they head over to the festival. They will be tapping our first-ever pilsner at 5 p.m. Join David and bike over together!
GABF Session 2 from 5:30 p.m. to 10 p.m., with a special beer pouring at 7 p.m.
Find Firestone Walker at Booth N19.
Firestone Walker – Odell Brewing Company Collaboration Event at Freshcraft at 10 p.m. to Closing
Beer geek alert! We were honored when asked if we wanted to be paired with Odell Brewing Company for a collaborative evening of our most rare beers. Both breweries will be bellying up after the festival to enjoy Firestone Walker's Parabola, 14th Anniversary Ale and Reginald Brett as well as Odell's Deconstruction, The Meddler Oud Bruin, Leopold Fernet Barrel Aged Porter and 2011 Bourbon Barrel Stout. The first 50 people to arrive get a custom-made wooden coaster from each brewery. You don't want to miss this one!
Saturday, October 13
GABF Session 3 from 5:30 p.m. to 10 p.m., with a special beer pouring at 7 p.m.
Find Firestone Walker at Booth N19.
Firestone Walker Celebration at Falling Rock at 10 p.m. to Closing
Join the Firestone Walker team as we celebrate the end of yet another GABF at the one-and-only Falling Rock. We will be tapping our Velvet Merkin right at 10 p.m.