6th Annual Oregon Garden Brewfest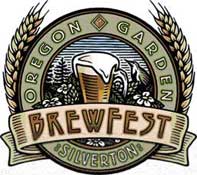 Thousands Expected to Enjoy Handcrafted Beers, Savory Food and Live Music at The Oregon Garden Pavilion
Silverton, OR – Dozens of breweries from throughout the West will descend on The Oregon Garden for the 6th annual Oregon Garden Brewfest on Friday, April 23 from 4 p.m. to 11 p.m. and Saturday, April 24 from noon to 11 p.m.
The event will be held inside the garden's J. Frank Schmidt Jr. Pavilion where attendees will enjoy flagship beers, seasonal beers, live music and hearty fare. The event's $15 admission includes entrance to The Oregon Garden and to the Brewfest event, a commemorative beer mug, and tasting tickets. A two-day pass will also be available; details on the pass have yet to be announced.
Confirmed participating breweries thus far include Seven Brides Brewing, Thompson Brewery, Pale Horse Brewing, Calapooia Brewing, Ninkasi Brewing and Widmere Brothers Brewing. Many more will be announced soon. For event information, visit www.OregonGarden.org or call (503) 874-8100.
For those wishing to lodge overnight, the adjacent 103-room Oregon Garden Resort is offering a Brewfest Package. The $149 rate includes lodging and breakfast, Oregon Garden admission and Brewfest admission including two beer mugs, tasting tickets and two meal vouchers redeemable at the Oregon Garden Resort food booth. Reservations at The Oregon Garden Resort can be made online at http://www.moonstonehotels.com/Oregon-Garden-Resort.htm or by calling (800) 966-6490.
Brewfest will again offer live music on both Friday and Saturday will include a variety of styles ranging from blues to classic rock to bluegrass including such acts as blues artist Ty Curtis. Full entertainment schedule to be announced.
On-site parking is $5 (free for Oregon Garden members). There is free parking at Robert Frost School and Safeway with complimentary shuttle service provided by The Oregon Garden. Children and designated drivers will be admitted at no charge. Minors are only permitted in the presence of a parent or guardian on Saturday until 4 p.m.
Honors for "People's Choice," "Top Amateur Brewers" and "Editor's Pick" by Beer Northwest magazine will be awarded throughout the weekend. Those interested in entering the amateur homebrewing contest are encouraged to contact the Capitol Brewers Club of Salem at (503) 375-9980. Judging for the amateur award takes place on April 11.
Individuals interested in volunteering at the Brewfest are encouraged to call The Oregon Garden at (503) 874-8100. "This event would not be possible without the more than 300 volunteers who dedicate their time, as well as our sponsors," said April Purdy, manager of The Oregon Garden. "We are still looking for additional help." Volunteers enjoy perks such as free admission, a festival t-shirt, mug and a meal voucher.
The Oregon Garden is an 80-acre botanical sanctuary that showcases the natural wonders of the Pacific Northwest with more than 20 individual themed gardens and related attractions. The Oregon Garden is located in the historic town of Silverton just 45 miles south of Portland.