2013 Bend Brewfest – August 15-17, 2013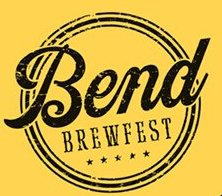 (Bend, Oregon) – Bend Brewfest celebrates 10 years of bringing fine brews to the masses at the Les Schwab Amphitheater in the Old Mill District August 15-17. Event organizers expect the largest number of breweries ever, tipping the scales at more than 60 breweries pouring more than 140 delicious craft beers for attendees to sample over the course of the three-day festival. This year's festival will also feature an expanded selection of hard-to-find, limited-release "X-Tap" beers from participating breweries.
"The Bend Brewfest is a celebration of craft beer. Beer lovers can come down and meet the folks behind the breweries that make their favorite beer, discover new breweries, and sample some pretty amazing beer," said Marney Smith, director of the Bend Brewfest. "Over the past decade of hosting the event, we've seen tremendous growth in the industry. We're excited to celebrate that growth with more breweries and beers than ever before."
In addition to participation from all but one of the local breweries, the Bend Brewfest welcomes 39 out-of-town craft-brewers from elsewhere in the United States. From nano-breweries to top volume craft breweries, each brewery will be bringing their own special creations ranging from popular IPAs to German Radlers. A complete list of breweries and beverages can be found on the festival website at http://www.bendbrewfest.com/brews.html. The festival will also feature three cider houses, two meaderies, and a winery.
"The Bend Brewfest is volunteer-powered," said Chelsea Woodmansee, Volunteer Coordinator for the Brewfest, which give proceeds to Big Brothers Big Sisters of Central Oregon and Neighbor Impact. "We have the greatest volunteers on the planet. This year with the expanded beer selection we will need over 1000 volunteers to make the event work. No experience is necessary. "We will teach you anything you don't already know about pouring beer, and we'll all have fun in the process." If you're interested in volunteering for the Bend Brewfest, please visit http://bendbrewfest.com/volunteer.html .
The Brewfest runs from 3-11 p.m. Thursday and Friday, noon to 11 p.m. on Saturday (children and pets are welcome until 7 p.m. each day). Admission is free, and those who wish to taste the beers may purchase a collectible 2012 Bend Brewfest mug and beer tokens for $12.
About the Old Mill District
One of the Pacific Northwest's most distinctive and dynamic mixed-use developments, the Old Mill District is located on 270 acres that formerly housed one of the largest sawmill operations in the world. The rich history of the land is coupled with spectacular mountain views, scenic river vistas and an extensive trail system to enjoy the outdoors.  More than 55 local, regional and national retail outlets and businesses call the Old Mill District home, as does the park-like Les Schwab Amphitheater which can accommodate up to 8,000 patrons for concerts and other events.  The Old Mill District – Bend's most unique shopping, dining, living and entertainment experience.  http://www.theoldmill.com