2012 Hogtown Craft Beer Festival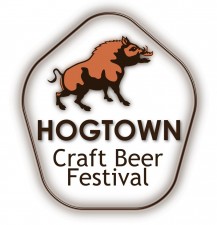 Gainesville, FL – Please join us at the 2012 Hogtown Craft Beer Festival where you can enjoy great beer and food, and learn more about the amazing diversity of beer produced at the local and regional level!
Tickets will also now be available at Kanapaha Botanical Gardens day of the event. Price at the door: $35 for general; $75 for VIP (CASH ONLY!)
Save time, Get your tickets online now instead!
Event ticket sales at door are cash only! We repeat, CASH ONLY! Exact change is much appreciated.
Tickets will be sold day of the event until we reach our cutoff of 1,250 general admission, 250 VIP, or until 2:45pm, whichever comes first (However we anticipate only a few remaining tickets available day of)
What you can expect:
| | | |
| --- | --- | --- |
| | Craft beer from most Florida craft breweries and brewpubs in addition to beers from many other regional and national craft breweries | |
| | Food and craft beer pairings from local Gainesville area restaurants and caterers | |
| | Educational beer seminars | |
| | Homebrewing demonstrations | |
| | Event t-shirts ($15.00 CASH only) | |
| | A beautiful outdoor setting to enjoy craft beer, and more | |
The Hogtown Craft Beer Festival is built around the belief that our local communities matter. A portion of ticket sales go directly to our non-profit partners, Alachua Conservation Trust and Saint Johns Riverkeepers. Your support of these partners will help them continue to operate and allow all of us to enjoy North Florida's outstanding quality of life. Make sure to visit their booths during the Festival!
Dogs and other pets are not allowed onto the Craft Beer Festival grounds.
About the Hogtown Brewers
The Hogtown Craft Beer Festival is organized by The Hogtown Brewers, Gainesville's local non-profit homebrew club! Since 1985, the Hogtown Brewers have been promoting brewing and craft beer through classes, educational brewing events, competitions, beer/food pairings, and other activities.
We currently have over 125 members which include a professional brewer (guess who?), numerous medal winners in state and regional competitions, plus a healthy gaggle of BJCP homebrew competition judges (including master and national level judges). Our members are from a diverse range of backgrounds and professions, but we all share a passion for brewing, beer science, and all things craft beer.
For more information about us, please visit www.hogtownbrewers.org.
TICKETS
Tickets will be limited and are offered at two levels: General Admission (1,250 total) and VIP (250 total). Ticket prices include all service and processing fees. General Admission ticket holders also are invited to buy tickets for the craft beer and food pairings, which will cost $15.00. Beer and food pairing tickets also include all service and processing fees.
We encourage General Admission attendees interested in the beer and food pairings to purchase their tickets when they buy their General Admission tickets. We envision having a limited number of beer and food pairing tickets available (CASH only) day of event. Purchasing your beer and food pairing ticket in advance helps our restaurants and caterers know how much food to prepare.
The beer and food pairings will be the main food offering for the Festival! Attendees not purchasing beer/food pairing tickets will be able to purchase simple low-cost snack type items provided by The Hogtown Brewers (CASH only).
All ticket sales will be online through Ticketleap.com. Tickets will not be available at the venue day of event.