1st Annual Chesapeake Oyster And Beer Festival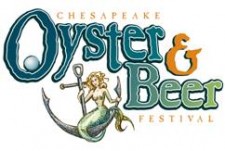 1st Annual Chesapeake Oyster and Beer Festival (AND WINE TOO!!!) Comes Ashore At National Harbor
National Harbor, MD – The First Annual Chesapeake Oyster and Beer Festival (….and WINE, too!!), produced by The Trigger Agency, is coming to The Sunset Room at National Harbor, MD on February 19 & 20, 2010. The all-you-care-to-taste extravaganza is being held in three sessions: Session One – Friday 6pm – 10pm; SESSION TWO Noon – 4pm; and SESSION THREE 5pm – 9pm.
The Festival offers guests an ALL-YOU-CARE-TO-TASTE event with over 40,000 oysters and other fantastic foods. The oysters represent the bounty of the local Chesapeake Bay. They will be served: shucked, raw, steamed, roasted, and Rockerfellered. Delicious pit beef and frites (a Maryland favorite) will be served along with other Regional and International seafood specialties. Fifteen local restaurants are also expected to offer tastes at the event, highlighting mouth-watering delicious seafood and so much more.
Along with the food, guests will receive a souvenir glass with every ticket purchase. This glass offers guest's unlimited tastings of over 30 beers and 30 fine wines. These beers include Guinness, Smithwick's, Dogfish Head, Duvel Green, Ommegang, Heavy Seas, Evolution, Sierra Nevada, Magic Hat, and many more. Wines include International labels from California, Maryland, Germany, France, Italy, South Africa, Australia and many more. Guests will also enjoy various liquors and cordials that are paired well with the various foods present.
Other elements at the show include live music, cooking and wine pairing demonstrations, exhibits and a food blogging panel featuring great local guests like Monica Bhide from A Life of Spice; Jamie Hardin from DC Organic Food Examiner; Dara Bunjon from Dining Dish and others.
"We're very excited to have this event hosted by National Harbor. We've had lots of success with other events at this location over the last 3 years – welcoming over 30,000 people in 2009," says Greg Nivens, President of Trigger Agency. "This tasting event is a departure from our large over the top events and focuses in on an intimate fun gathering place for friends to try new tastes. We look forward to a successful first year and many years to come. Washingtonians can expect the best in seafood, wine, beer, and fun!"
Tickets are limited to 400 per session. All tickets are advance only and are offered on a first-come, first-serve basis. The sessions are as follows: Session One on Friday, February 19th from 6pm -10pm is $85; Session Two on Saturday, February 20th from Noon-4pm is $75; Session Three on Saturday, February 20th from 5pm – 9pm is $85. All tickets are subject to fees and MD taxes. Designated Driver admission is also available for $39.00 and includes admission to the event only. This is a 21+ only event. For more information on purchasing tickets for the Chesapeake Oyster and Beer Festival (and Wine Too!!), please visit www.BeerAndOyster.com or call 800-830-3976.