15th Year of The Breastfest Approaches $500k in Fundraising Efforts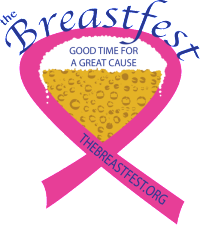 (Marin, CA) – Heading into our final week of ticket sales, The Breastfest is quickly approaching a significant milestone. We are on pace to reach a goal of giving more than a half million dollars to The Charlotte Maxwell Clinic over the 15-year run of the festival, and we're asking for help from the community for a final boost in the homestretch to get the word out about this great cause.
After a successful five-year run at San Francisco's Fort Mason, The Breastfest is returning to Marin County this summer, where the festival originally launched. This year's event will take place at Fairground Island at the Marin Center in San Rafael, a beautiful location that affords us an outdoor setting, plenty of parking and easy freeway access.
We are so excited about this 15th edition of The Breastfest that features 42 craft brewers, who are all California-based with the exception of one — the Abita Brewing Company from New Orleans, a staple of the festival for years.
This year's festival also includes many craft brewing legends and it marks the lone festival appearance for the award-winning Cellarmaker Brewing Company from San Francisco. Joining the lineup will be the Russian River Brewing Company, 21st Amendment Brewery, Mendocino Brewing Company, Firestone Walker Brewing Company and Anderson Valley Brewing Company just to name a few. Along with the beer, there will be an all-you-can-eat barbecue and live music from Bay Area favorites, Kingsborough.
Long after the party is over, supporters can take heart in knowing that thanks to their generosity a group of well deserving low-income women are now able to get the help they need courtesy of the Charlotte Maxwell Clinic in Oakland.
The BreastFest Beer Festival, a non-profit 501(c)(3) was born as a way to help raise money for and support the Charlotte Maxwell Clinic. CMC supports hundreds of underserved women with cancer through their conventional cancer treatments by providing integrative medical therapies and social services.
thebreastfest.org – @thebreastfest – facebook