Stop Messing with My IPA!!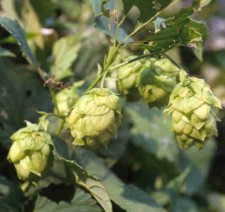 Danny Fullpint goes on a rant, begging breweries to stop abusing and bastardizing India Pale Ale (IPA).
I am a huge "hop head" and an even bigger IPA fan.  Nothing like sticking my beak in a glass to be blown away by a huge bouquet of pine and citrus and danky sativa. Nothing like taking the first sip and having my tongue pummeled with hop oils, resins and bitterness. I just can't get enough IPA, and it doesn't have to be a special time of the year for me either, I'll take it all year 'round. Love, that's what I have for IPA. And before we jump into my rant, regardless of what the BJCP or Brewers Association or Martyn Cornell thinks an India Pale Ale is, for me, it's simple. Pale body, lots of bittering and aromatic hops, 5-7.5% abv.
Then Came the Black IPA
Stone celebrated their 11th Anniversary by making a double IPA with Black malt.  I'm sure they weren't the first brewer to try this, they were just the first to put it on the map.  If you closed your eyes and smelled that beer fresh (Now released as Sublimely Self Righteous Ale), you would think you were smelling an IPA.  Fair enough, it was a gimmick that worked.
By 2010, everybody decided to jump into the Black IPA bandwagon and breweries near and far were making a black hoppy ale with varying degrees of roast, chocolate and coffee levels, almost negating the "hoppy IPA" part altogether.  Then our friends from the Pacific Northwest attempted to stear away from calling it a Black India Pale Ale, and went for Cascadian Dark Ale. While that seemed like something more appropriate, other well marketed breweries didn't like the regional connotation Cascadian suggested, and put the squash on that.  Overall, the brewer's interpretation of this "new" style has been too all over the map for me to give it a thumbs up.
And Then The White IPA
Deschutes and Boulevard collaborated last year, making Conflux No. 2, a "White IPA." I wasn't able to get my hands on this beer, but the basic jist of the White IPA is to use a malted wheat bill instead of the typical pale or caramel malt IPA brewers tend to use.  So sight unseen, this sounds like a hoppy wheat ale, no?  This year, Deschutes introduced Chainbreaker White IPA to the market, touting smoothness with enough hops to warrant the IPA name.  I have tried this beer, and between the Belgian Yeast Strain, the color, and the lack of bitterness, I would call this beer anything but an IPA.  Mark my word, Deschutes won't be the last to bust out this new marketing gimmick.  Lagunitas made Little Sumpin Sumpin with a large wheat bill and a even larger does of hops, but they didn't really slap any style labels on that beer.  So as of this writing, not a fan of the gimmick.
A Hop-less IPA and a Kolsch IPA?
This week, Flying Dog and BrewDog announced a collaboration in which they would make an 0 IBU IPA. How would one do that? Without adding hops to the beer. In fact, that makes it a Gruit doesn't it?  Of all the things to bastardize the legacy of the India Pale Ale, I would say this takes the cake.  We know BrewDog loves making headlines, but this is more ridiculous than stuffing a bottle up a rodents ass. Then we got wind Captain Lawrence will be making an experimental IPA using Kolsch yeast.  While Kolsch-style beer is a subtle lawnmower beer with it's own unique character, IPAs are not. So in this situation, I don't think anyone wins, unless you want a hoppy Kolsch or a funky IPA. This doesn't repulse me like the Flying Dog/Brewdog concept but it doesn't make me happy or excited either.
Stop Messing with my IPA!!
The medium to large-sized craft breweries are coached by the industry to follow the trends to keep up with competition. After 3 or 4 breweries dipped into the Black IPA game, suddenly the market was flooded with "Black IPAs."  There is so much room in the market for awesome "regular old" IPAs, and many breweries have room for improvement on the highly popular style, so that's what I'd like to see.  Ask Russian River or The Alchemist if they can keep up with IPA demand.  Take one of the most popular styles of beer on the market, and knock it out of the park. Just leave poor IPA alone, or come up with a better name for your product/recipe.