Look Out GABF – Here Comes The Full Pint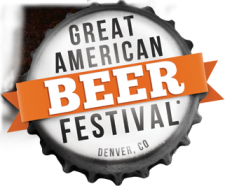 The Full Pint has now been in business since fall 2007. Since then, one reason or another has prevented both myself and Co-Founder Jonny Fullpint from attending the biggest beer festival/convention known to man, The Great American Beer Festival.  You might be thinking to yourself, what could possibly keep the two biggest stars of the beer blogosphere from hopping over two states away to do what needs to be done?
Well, mostly it's been money, but also things like wedding anniversary's, our day jobs, and last year, the birthday of my new baby girl Kayla was during the same weekend as GABF. Luckily, last year, we had our friend Randy Clemens (Sriracha Book fame) cover the event. We vowed not to miss it for 2011, and by golly, we aren't.
Jonny and I are good to go on passes for all events from Thursday to Saturday night, we have our hotel and plane booked, and only a real catastrophe could stop us now. At this point, we'd like to hear from you, the readers on what kind of coverage you want from us. Live blogging? Video clips? tons of pictures? All of the above? Let us know, and we will deliver to the best of our abilities.  Keep in mind how overwhelming it will be for two beer loving guys to be in Denver without family in toe.  No doubt, we are professionals, but this is a serious feat. 4 days of carblanche beer indulgence.  We will be training for this, and hope to be on our A game by the end of September.
We hope to meet as many of the folks we've been working with over the last 4 years from all over the country, and hope to meet new friends to add to our list of great colleagues in the business. It's gonna be fun, and might be a little rowdy, we can tell you it's gonna be a blast.
If you are a brewer, or another member of the beer media, please contact us privately so we can coordinate something. The deeper we get into the festival, the harder it will be to make a plan and stick with it. Whoooooooo!
Special thanks to Poot C. Collins-Fullpint and Duck E. Fullpint, as well as the Brewers Association and our lil pal Randy Clemens. Cheers!