Guide to Halloween Beers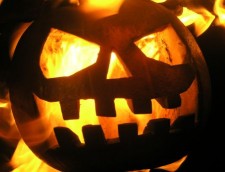 This weekend, Halloween falls on a Sunday, so the one day holiday can be spread out over today and tomorrow.
There is still plenty of time to go to your favorite beer store and pick up some of these Halloweenish beers. Here are a few that we think are worth trying, and most likely enjoying.
Dogfish Head Punkin' Ale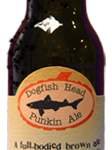 From Dogfish Head – A full-bodied brown ale with smooth hints of pumpkin and brown sugar. We brew our Punkin Ale with pumpkin meat, organic brown sugar and spices. This is the perfect beer to warm-up with, as the season cools. Click here for the tasting notes.
Weyerbacher Imperial Pumpkin Ale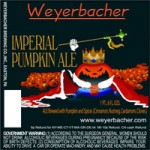 This 8.0% ABV pumpkin ale is the mother of all pumpkin ales.  It is heartier, spicier, and more "caramelly" and"pumpkiny" than its faint brethren! We have added lots of pumpkin along with Cinnamon, Nutmeg and a touch of cardamom and clove giving thisbeer a spicy, full-bodied flavor. Click here for the tasting notes.
Southern Tier Pumking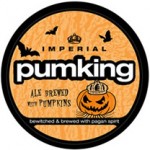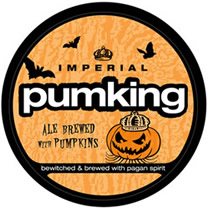 Brewed in the spirit of All Hallows Eve, a time of year when spirits can make contact with the physical world and when magic is most potent. Pour Pumking into a goblet and allow it's alluring spirit to overflow. As spicy aromas present themselves, let its deep copper color entrance you as your journey into this mystical brew has just begun. Click here for tasting notes.
Shipyard Smashed Pumpkin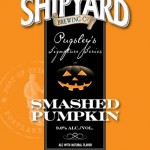 Smashed Pumpkin is a big-bodied beer with a light coppery orange color and pleasing aroma of pumpkin and nutmeg. The OG and final Alc./Vol. provide the structure and body. Pale Ale, Wheat and Light Munich Malts combine with the natural tannin in pumpkin and the delicate spiciness of Willamette and Hallertau Hops to balance the sweetness of the fruit. Click here for tasting notes.
Cigar City Good Gourd Imperial Pumpkin Ale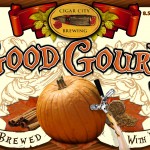 "Good Gourd!" our Imperial Pumpkin ale. This is another one that has only been done as a test batch. I DID get to try this one and I can tell you it was liquid paradise. We don't get fall weather in Florida, but this will make up for it! Click here for tasting notes.
The Bruery Autumn Maple
(Voted Best Fall Seasonal Beer in 2010 by the readers of TheFullPint.com)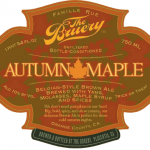 Brewed with 17 lbs. of yams per barrel (in other words, a lot of yams!), this autumn seasonal is a different take on the "pumpkin" beer style. Brewed with cinnamon, nutmeg, allspice, vanilla, molasses, and maple syrup, and fermented with our traditional Belgian yeast strain, this bold and spicy beer is perfect on a cold autumn evening. Click here for tasting notes.
We know there are dozens more great examples of a Halloween Beer. Please feel free to post your picks in the comment section. Happy Happy Halloween, The Full Pint!