Game Plan for San Diego Beer Week 2017
Every major city in the country has a beer week now, but none is quite like San Diego Beer Week. I say this, because you will never run out of new places to visit, old places to revisit, and plenty of great spots to eat in between.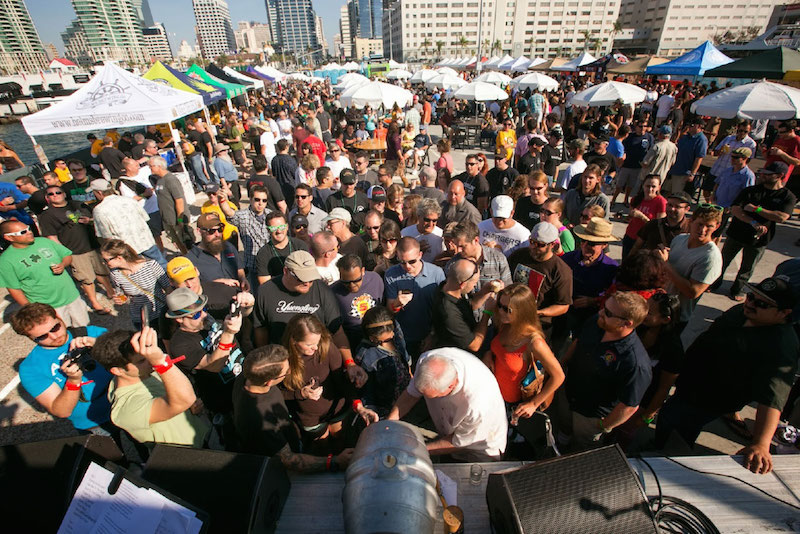 You can get a pretty good idea of what's going on between November 3rd and 11th by visiting the newly redesigned San Diego Beer Week website, I'm going to give you my ideal game plan for San Diego beer week. This would be in a perfect world, where I never get hungover or dehydrated, and never run out of time. The Full Pint will be rolling through to many of these events and breweries and will attempt to do so with the utmost elegance.
Events
11/3 – VIP Brewer Takeover – Rub elbows with the men and woman behind the great San Diego beer. While many fests are passed on because "you've tried it all", this is one festival where we can almost guarantee there are PLENTY of beers you haven't tried. Click here for details and tickets!
11/3 Caught in a Rip – Rip Current Caught a the Rip Triple IPA Release – This is San Diego's take on the sometimes boozy Triple IPA. This is a great way to get the blood flowing, and something that makes more sense at the beginning of SDBW rather than the end. Click here for details.
11/4 Thorn Brewing & Nomad Donut Pairing – Get your mind and mouth right with the perfect combo of beer and donuts. Click here for details.
11/5 Stone DRK Festival – Stone has combined their epic Pour It Black and Oakquinox festivals in order to celebrate the dark and wood matured beers. This is a great way to try many of these decadent beers while also taking a break from the hops. Click here for details and tickets.
11/8-10 AleSmith Speedway Grand Prix – One of those must attend events, AleSmith Speedway Grand Prix. Try a few dozen different variations of the world class, award winning Speedway Stout. Get tickets and info here.
11/11 – Beer for Breakfast with Fieldwork Brewing – Join the rockstar brewers from Fieldwork Brewing at Small Bar for a well thought out brunch. You will find The Full Pint will be fueling up there and fanboying out. Click here for more details.
Breweries to visit
There are plenty of breweries we haven't visited yet, even if we've tried their beer. There are just off the top of our heads.
Eppig  Brewing – We hear they have life changing lagers.
Resident Brewing – Hearing great things.
Wild Barrel Brewing – Dr. Bill, Bill S. and Preston are coming out of the gate swinging. This will probably be our first stop headed south.
Pure Project – Had some cans but never visited.
Burgeon Brewing – Everything we tasted was great, time to visit.
Burning Beard Brewing – Everything we've tried has been fire, time to visit.