A Look Back at 2011 Part 7 – Nebraska Brewing,Avery,Oskar Blues,Crooked Stave and Great Divide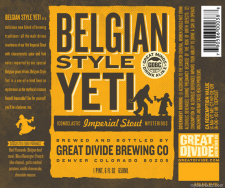 Dan recaps some memorable moments in the craft beer year of 2011 by running down some milestones from the likes of  east of the Mississippi  players Nebraska Brewing, Avery Brewing,Oskar Blues Brewing, Crooked Stave. Cheers!
Nebraska Brewing – Nebraska quickly made a name for themselves in a very short time in 2011. With premium products such as Black Betty and Barrel Aged Menage a Tois right out of the gate, I was as skeptical as many if it could be pulled off. Well, so far, so great.
Avery Brewing – Avery spent much of the year giving their multiple product lines a facelift. I wouldn't go as far as saying "much needed" but it is something all breweries should think about doing now and again.  In good news for Avery, and bad news for a portion of their fans, they had to make the tough call to remove themselves from a few states. They are in the process if expanding, and hopefully they can get a leg up on supply for 2012.
Oskar Blues – Oskar Blues reaped the benefits of their rapid expansion over the past few years, and held steady spreading their cans everywhere. They didn't release any new products, and had to explicitly change the name of Gordon to G'Knight. Look out for their new canned IPA, Deviant Dales in 2012, as well as 12 packs of some of your favorite OB brands.
Crooked Stave – I became familiar with Crooked Stave when I was out in Denver for GABF this year. All my nerdy friends asked me if I picked up any Crooked Stave bottles, do which I replied I had never heard of them. How embarrassing for a "beer journalist" to have never heard of this up and coming brewery. Fast forward to December of this year and ba-blam, they are doing a cookie cutter clone of The Bruery's Reserve society in order to fund their brewery expansion to Denver, CO. They are on my list of beers to try, as long as I don't have to give up a King's ransom for it.
Great Divide – We were happy to see Great Divide hit the SoCal market earlier this year. Prior to that, we would have to trade or smuggle from out of state to get our hands on some of the most solidly made beer in Colorado.  The beer is as good as ever, now that we can get it at the corner store, it lost a little bit of mystique.  They also added another Yeti to the Yeti family, with Belgian Yeti.  We have it on good authority we should be on the lookout for new variations of this famous Imperial Stout in months a head.
Click here for Part 1
Click here for Part 2
Click here for Part 3
Click here for Part 4
Click here for Part 5
Click here for Part 6
We will continue to recap the year in craft brew until the ball drops, so stay tuned loyal readers. Cheers!