A Look Back at 2011 Part 6 – Saint Arnold, Jester King, Bells and New Holland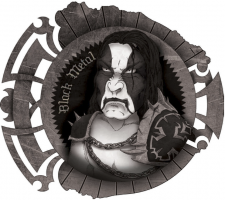 Dan recaps some memorable moments in the craft beer year of 2011 by running down some milestones from the likes of  midwest  players Saint Arnold, Jester King , Bells and New Holland . Cheers!
Saint Arnold – Texas is gettin' thirstier and thirstier for craft beer, and Saint Arnold is delivering it as quick as they can. They are also bringing bolder products to the market, with their Movable Yeast Series (educating us with yeast strains) and made Divine Reserve 9 into an instant hit known as Pumpkinator.
Jester King – Hovering around the one year old mark, Jester King Craft Brewery started taking names and kicking ass right out of the gate. Black Metal because an instant success. Who else is pumping out bombers of Imperial Stout in Texas? They did the obligatory Mikkeller collaboration, which always helps get the word out quick. This fall, they took Texas Alcohol law to the mat, and made really great headway, blazing the trail for all the wack ass liquor laws to be examined in the Lone Star State. A really impressive start from these guys.
Bell's Brewery – Still one of the most popular names in Craft beer, Bell's is still pumping out Hopslam, Two Hearted and Expedition with consistancy. In addition to their 52M expansion news in 2010, they were awarded a 220k grant from Comstock Township, in Michigan. We'd like to see them get out west, but it seems like there is something other than production constraints stopping it.
New Holland – In what will wind up being more of a common place, New Holland Brewing had to defend their intellectual property, and requested Alpine Beer Co. in San Diego to cease using their mark, Ichabod. Because of Alpine's loyal cult-like following, beer enthusiasts assumed NH was in the wrong, when in fact, they did have Ichabod first.
Click here for Part 1
Click here for Part 2
Click here for Part 3
Click here for Part 4
Click here for Part 5
We will continue to recap the year in craft brew until the ball drops, so stay tuned loyal readers. Cheers!