A Look Back at 2011 Part 5 – Goose Island, Sun King, Three Floyds and New Glarus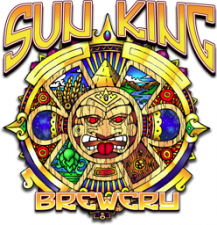 Dan recaps some memorable moments in the craft beer year of 2011 by running down some milestones from the likes of  midwest/Great Lakes  players Goose Island, Sun King,Three Floyds and New Glarus . Cheers!
Goose Island – Goose Island was swept up by the evil corporate malt beverage juggernaut AB/In-Bev last year, and my prediction was A) Their quality would suffer and B) All their diehard fans would run off in droves.  They've even sent me press materials over this year, and I felt dirty at first. Am I getting mail from 'the man?' My predictions were so far off the mark, and I'm still trying to fully understand why.  Goose Island's beers taste the same, their labels look the same, and they are crushing it in the beer geek circles with King Henry and Bourbon County Stout (I hear this years batch is as delicious as ever, and due to the rise in craft beer popularity, harder to find than previous years.  I guess the lesson learned is greatness is greatness. As long as AB doesn't fuck up greatness, our palates and tummy's won't know who owns it. Still feel a tad dirty.
Sun King – This company had a rocket strapped to their back, they are going places.  Out of Indianapolis, IN, Sun King Brewery is a little more than a year old, and they started out with some very tame 16 oz. canned offerings. What a difference a year makes, as they broke ground with their canned Barleywine, Johan. They also added a Scotch Ale, and are working on releasing a barrel aged barleywine in a can. When talking to the owner, they said bottling is not an option, and it would be hypocritical of them to preach about the greatness of the can, and turn around and bottle a barrel aged offering under market peer pressure. Oh yeah, and they cleaned up at the GABF this year, pretty impressive for such a new brewery.
Three Floyds – 3 Floyds was informed by their local officials that this years Dark Lord Day had to be scaled down compared to previous years, which involved cutting down attendance from 10,000 to 6,000, and that the city would be heavily enforcing ordinances. With those changes in place, and a new system for obtaining bottles, the event was 100x smoother than previous years. We saw them take advantage of the rare bottle craze, buy raffling the chance to purchase barrel aged and treated versions of Dark Lord for $50.00. These bottles were so coveted that most people opted out of popping them open, and used them to acquire a king's ransom on the trading block or on eBay. They finished off the year by releasing their XV anniversary beer, called Baller Stout. Baller Stout was a four brewer blend between Surly, Mikkeller, De Struise and themselves that cumulated at their anniversary party.
New Glarus – New Glarus pretty much stayed the course this year, pumping out spot on, clean as hell ales and lagers. Didn't hear any tales of hype, over demand or mad customers.  NG did quietly change the name of their Unplugged Series to Thumbprint Series, as Summit Brewing jacked the name Unplugged. Instead of filing a lawsuit, or starting a flame war, they just made a new name. Huh, how about that.  Surprisingly but not so surprising, New Glarus jumped on the old Black IPA train, and hit a home run with Black Top IPA. Rather than being confusing, it tasted like an IPA that just so happens to be black.
Click here for Part 1
Click here for Part 2
Click here for Part 3
Click here for Part 4
Click here for Part 6
We will continue to recap the year in craft brew until the ball drops, so stay tuned loyal readers. Cheers!