Will Dogfish Head Be Joining The Craft Can Revolution?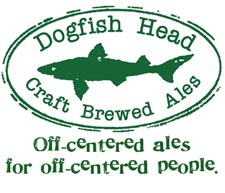 Thanks to Jason Challandes of Newark, Del., for asking if we're planning to can any of our off-centered ales. Recently, Sam was asked the same question by the Beer & Whiskey Brothers. Here's what he said:

"I love seeing all the success of the canned beers that are out there from the smaller guys in our neck of the woods like Sly Fox, to national brands like Sierra Nevada and New Belgium, but for us it's just not an arena we're choosing to play in. You know, never say never, but our focus since the day we opened has been "let's bring beer into the context of wine." Meaning beer can be as flavorful as wine, as complex and as food-compatible as wine. And if that's really at the heart of our mission, we think it'd be really confusing to put a lot of our wine-like beers in cans."

There you have it. Cans aren't on the horizon for Dogfish, but we are happy to work with breweries who embrace aluminum. Keep an eye out for Liquid Breadfruit, our canned collaboration with Maui Brewing, this fall.

Got a question for Dogfish? Send it to [email protected].