Upland Carmel Tap House To Open April 27th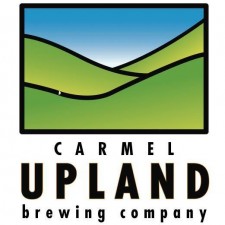 Carmel, IN – Upland Brewing Company has announced the grand opening of its Carmel Tap House on April 27th, with doors opening at 11:00am. The facility is located at 820 E. 116th Street, between College Avenue and Guilford Road. Similar to the original Bloomington Brewpub, the Tap House features a full lineup of Upland's craft beers, a menu of made-from-scratch dishes using locally sourced ingredients, and indoor and patio seating.
As part of the celebration, Upland friends and family will gather around noon at the Broad Ripple Tasting Room, 4842 N. College Ave., for beer drinking and bicycle decorating. This will be followed at 1:30pm by an eight mile bicycle parade and party up the Monon Trail, ending at the Carmel location where the gang will be welcomed for ceremonial pouring of pints.
"With each location we stumble into, we just tap some kegs and hope for the best," said Upland President Doug Dayhoff. "If all goes well, the Tap House will convert more people on the north side to drinking high quality craft beers from local brewers, versus light beers from big corporations."
Upland brews over thirty ales, lagers, and sour beers that are distributed throughout Indiana and in parts of Kentucky, Ohio, and Wisconsin. The brewery has won numerous awards at regional, national, and international competitions, and had two beers recently recognized in the Top 40 Best Craft Beers of 2012 by The Full Pint. Upland is also the first brewery to be recognized by the State of Indiana as an "Indiana Artisan."
Other Upland locations include the Indy Tasting Room at 4842 N. College Avenue in Indianapolis, the Bloomington Brewpub at 350 W. 11th Street, and the Bloomington Brewery and Tasting Room located at 4060 Profile Parkway.
Upland Brewing Company, Inc. is a Bloomington, Indiana-based brewery established in 1998 that specializes in handcrafted ales and lagers.
www.uplandbeer.com – @UplandCarmel – facebook