Sante Adairius Is Hiring Tasting Room and Kitchen Staff
(Santa Cruz, CA) – One of the most popular small breweries in all of California is expanding and in turn in need of some new quality staff members. Read on for Sante Adairius Rustic Ale's very specific job opening that was posted earlier today. Please read carefully so you do not disqualify yourself.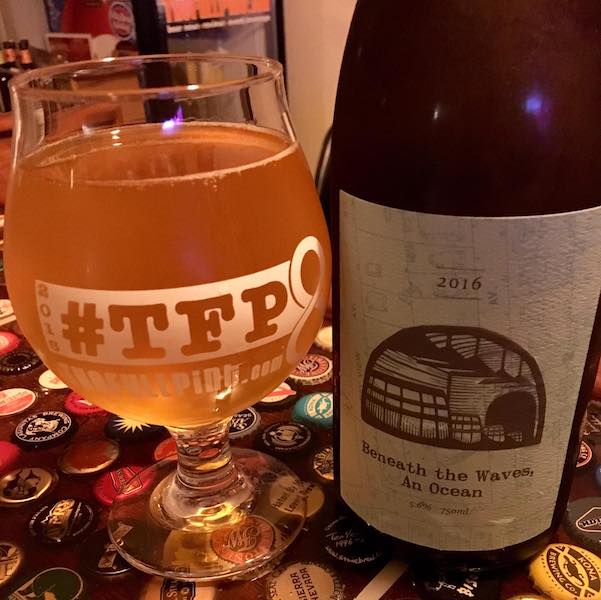 "Dear Friends of SARA,
As many of you know we are opening a second tasting room in Santa Cruz proper. We are super excited to get this place open after pouring our hearts into making something we think is truly special. And we are now looking for truly special people to join our family and team.
We are actively accepting resumes for both part time tasting room associates and kitchen staff. Applicants must have a demonstrable passion for beer, be conversant about beer styles, have a great attitude, and be knowledgeable about the history and output of Sante Adairius. We aren't looking for just anyone; we are looking for you.
Ideal candidates must have at least one year of experience working in the beer industry and a consistent personal work history. Drama is unwanted and not tolerated, so getting along with people, both co-workers and our guests, is a necessary requirement for these positions. Personal initiative, that elusive quality, is highly regarded at SARA.
We take what we do extremely seriously and expect the same from anyone looking to be a part of this awesome thing we've built and love. This is not merely a job, there are plenty of places to just work. SARA is a place of inclusion and immersion, and we will only consider those who are at the top of their game. This is not an opportunity to pad your resume, please don't bother if commitment isn't in your lexicon.
We offer competitive wages, flexible schedules, and a mature and engaged workplace. You will be challenged and you will be encouraged to grow. Perks include world class beer, working with talented, generous, and rad people, and most importantly, a track record of positive employment. Our people don't leave, and upward mobility, the ability to grow within our company, is a constant. If you want a career in beer, we are the place you've been looking for.
Think you've got what it takes? Then please send a brief cover letter explaining why you are the right person for us and a resume to: [email protected] Please put "SARA Employment" in the subject field. Emails that do not conform to these basic guidelines will be summarily deleted.
Please DO NOT ask us questions about these positions in this post and please DO NOT apply on a whim.
We can't wait to meet you, ideal candidates, and we welcome you with open arms into our precious little brewery.
Love Always,
SARA"